The Fowling Warehouse Ypsi-Ann Arbor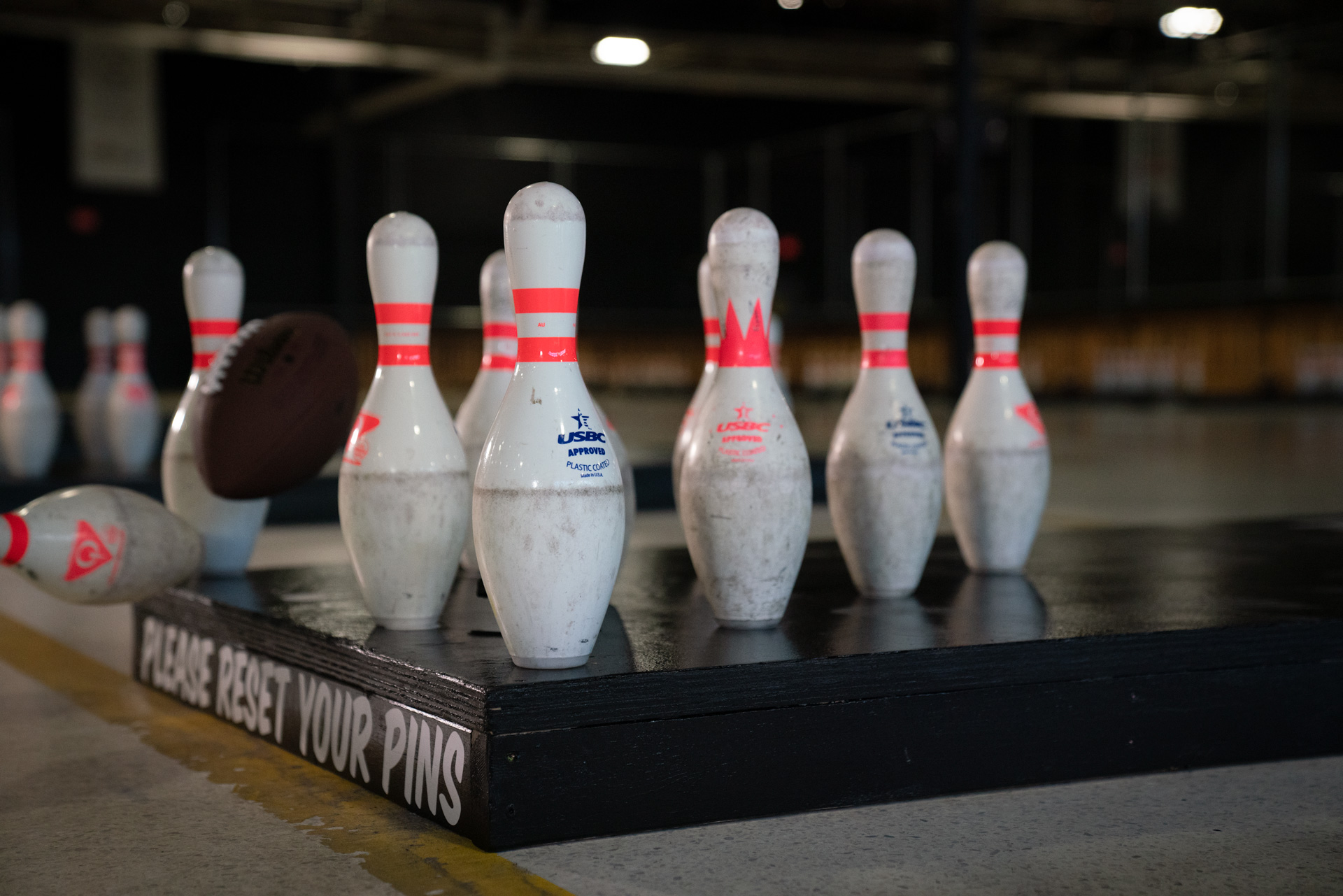 What is Fowling?
The Original Football Bowling Pin Game
It started as a one-lane mashup of football and bowling while tailgating at the 2001 Indy 500. Today, Fowling is quickly turning into a national sensation. Give it a try and you'll see.
How Do You Play?
It's as easy as throwing a football at ten bowling pins until someone knocks them all down. BONK™. Drink. Repeat. Check out the short, simple rules to find out about Fair Ups, Overtime, Sudden Death and more.
Breweries v Frostbite Tournament
The Fowling Warehouse Ypsi Ann Arbor is hosting a very special tournament for a cause.  Breweries vs Frostbite takes place on Thursday December 8 from 6PM to 10PM
20 craft breweries have teamed up with the Fowling Warehouse and Ozone House to help support the over 1400 homeless youth in Washtenaw County.
The first 20 teams will be from Michigan Breweries. You can join the competition.  The first 12 teams bring a donation of *NEW* clothing items to the Fowling Warehouse Ypsi Ann Arbor or show a receipt of donation to Ozone House via cash or purchasing off their needs list (link below) will also get to play in the tournament.
The winner will have their team engraved on a custom-made trophy that will be displayed at the Fowling Warehouse Ypsi Ann Arbor all year.
Suggested cash donation or value of donation is $10 per person.
Every person that comes in to support the cause on December 8 with a donation to the cause will get FREE Fowling regardless of if they are in the tournament. Plus, all 20 breweries will have swag for all participants!
To find out more, visit the Facebook Event Page at https://www.facebook.com/groups/195502494736814
For a list of items needed for donation to the Ozone House, click this link https://ozonehouse.org/donate-goods/
Use this link purchase items from Amazon for the Ozone House.  Bring your receipt to the Fowling Warehouse Ypsi Ann Arbor to enter for the tournament.
https://www.amazon.com/baby-reg/17S293R5XSVKT
Participating Breweries; 3 Floyds Brewing, Arbor Brewing Company, Bell's Brewery, Blake's Hard Cider, Brew Dog, Cheboygan Brewing Company, Cigar City Brewing, Grand Armory Brewing Company, Grand River Brewery, Griffin Claw Brewing Company, Jolly Pumpkin Artisan Ales, Mitten Brewing Company, North Peak Brewing Company, Odd Side Ales, Old Nation Brewing Co., Perrin Brewing Company, Pigeon Hill Brewing Company, Saugatuck Brewing Company, Short's Brewing Company, The Long Drink
Student ID for 3!
We've missed the students and faculty from the three Colleges and Universities that surround our location; U of M, EMU and WCCC.  To welcome back students and provide a discount we have our Student ID for 3 program.  Bring your student ID on 3 weekdays, Tuesday, Wednesday or Thursday and Fowl for 3 Hours (4P-7P) for only $3 dollars.  September 2022 to April 2023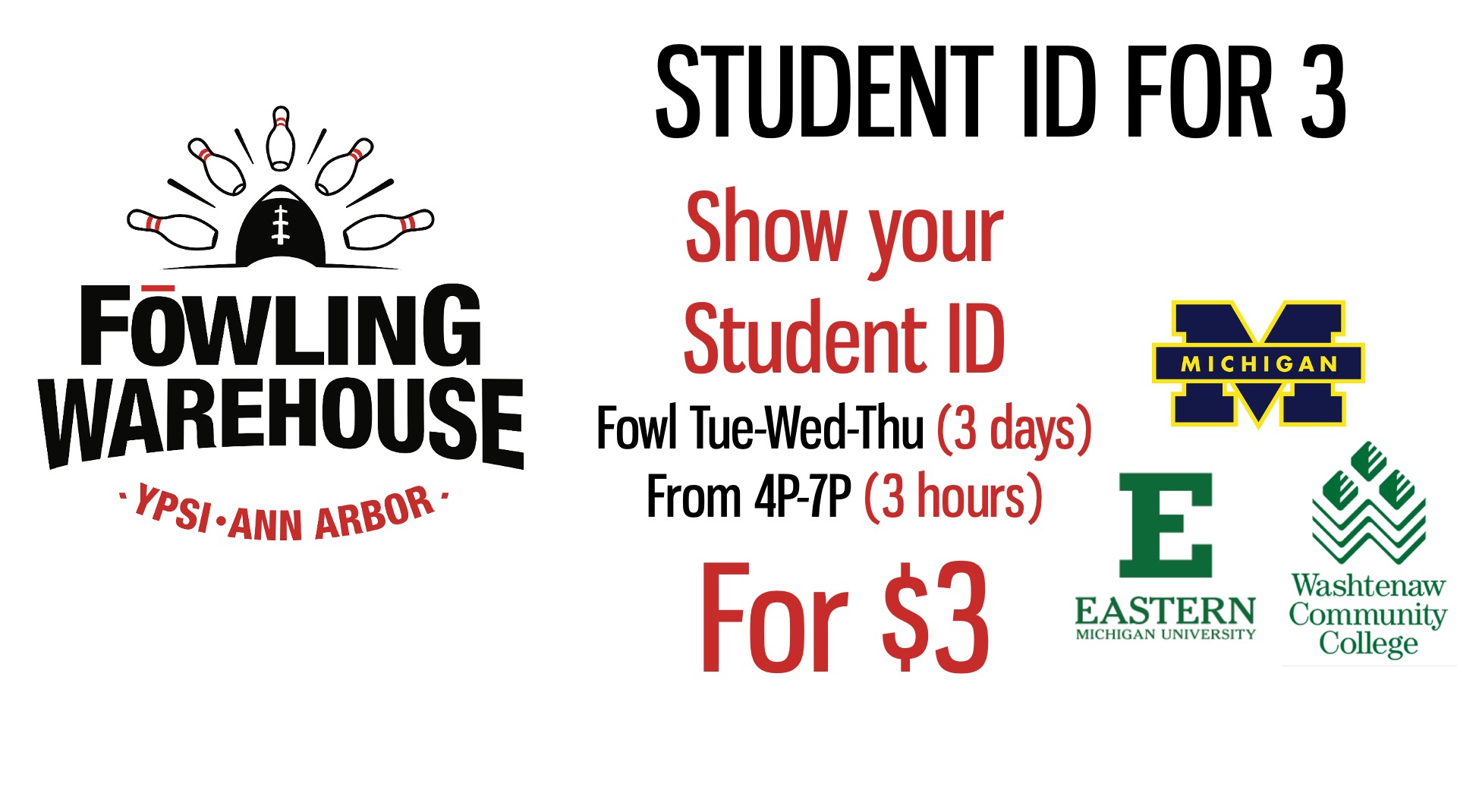 21 and over after 8PM
Contact us regarding minors in Group Reservations after 8PM
Winter League Signup Now Open
Our Winter League is ready for you!!  It will be a lot like our Fall AFA League, just a little shorter each night.  It's still $20 per week for 10 weeks.  The league kicks off on Tuesday January 17th 2023 and end on March 21st. We start at 7PM and go to 9PM each night.
Everyone gets a league shirt, an AFA membership or a $25 discount to current AFA members, free practice on non league nights and a sample from a local craft brewery each week.  Plus, the top 4 positions get prize money!! To join, click the button below.
Friday Night Tournaments
Try you hand at some friendly competition on a Friday Night.  Every Friday starting at 7PM we'll have a quick tournament with the winner taking home a $120 Gift Card for a free 2 hour lane rental AND an actual Bonk Pin!!  Just pay for Open Play, sign up at the front desk and compete in a random draw bracket tournament.  Each round is 10 minutes, most wins or pins moves on to the next round.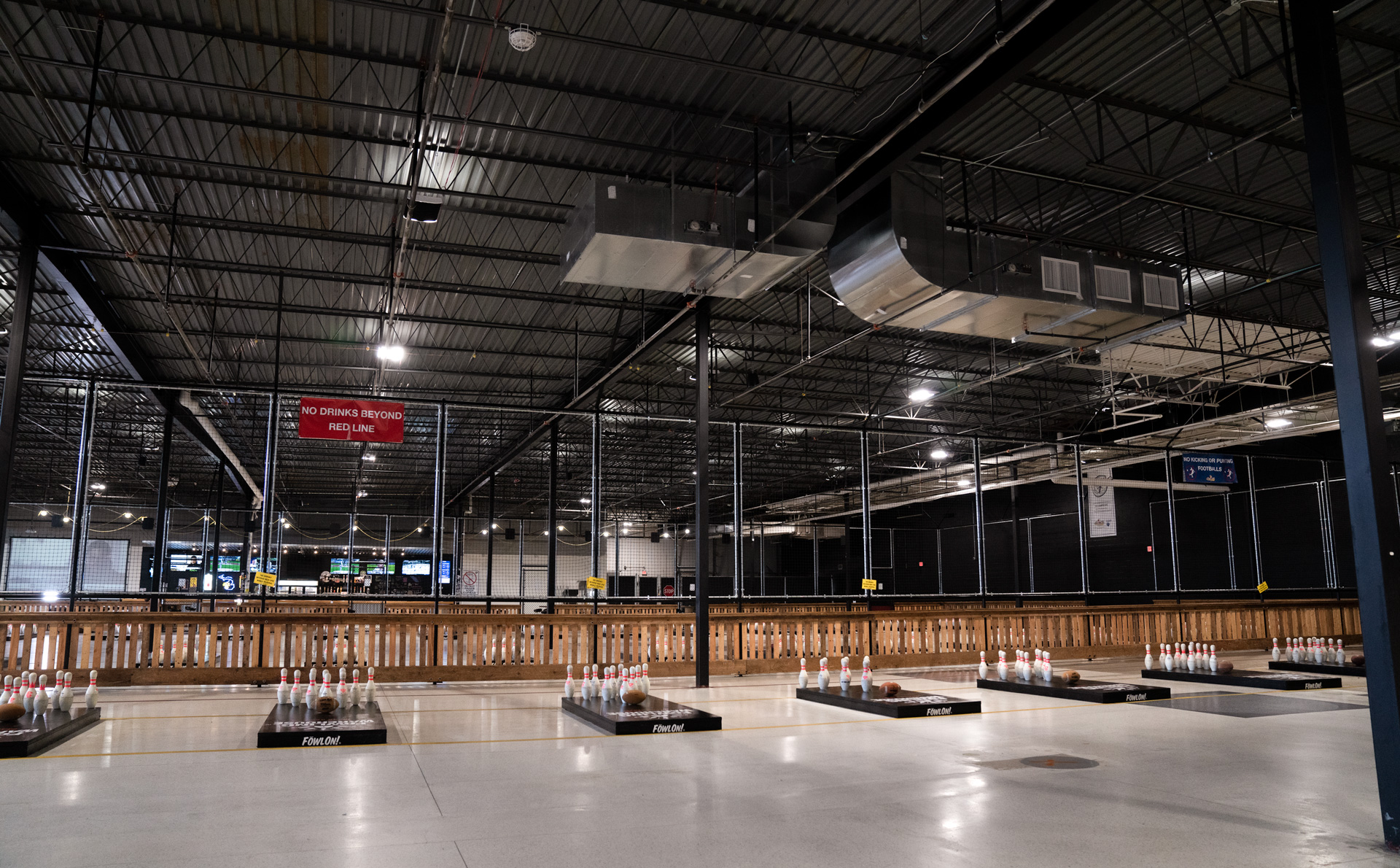 Corporate and Private Parties
Plan Your Next Event at Fowling Warehouse™
Whether it's a small gathering or a major blowout, creating an unforgettable experience will be simple.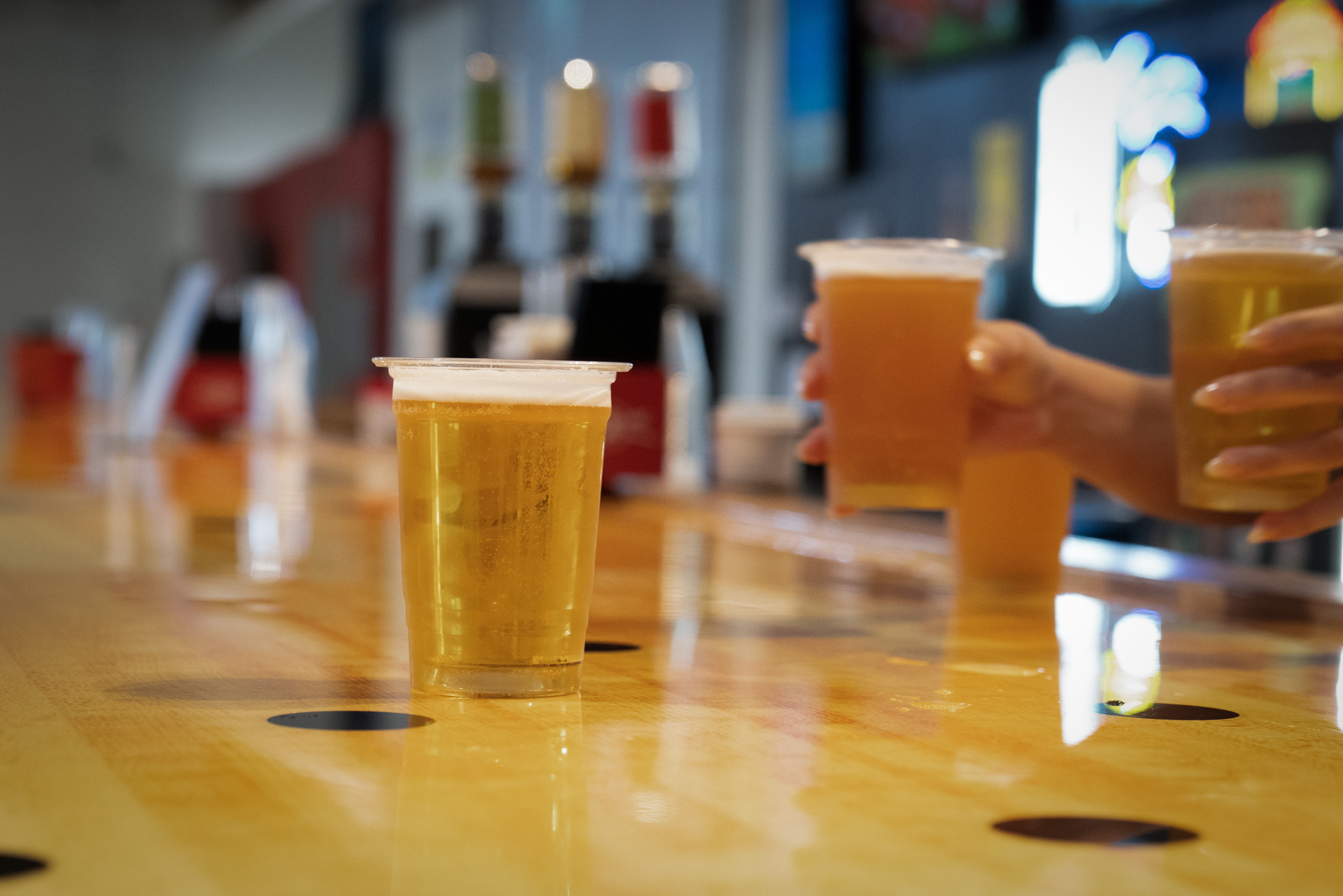 Eat, Drink & FowlOn!
Super Stocked Bar
Here at the birthplace of the Mystery Beer Machine™, we've got something for everyone. Enjoy liquor, wine, nonalcoholic beverages and beer that fills from the bottom—Bottoms Up!!
Here's a list of all of our beers
Fowlers Need Food
Great food is fuel for great Fowling. So BYOF. Bring your own pizza, sandwiches, tacos, smokin' hot chili or mom's deep-dish apple pie. You want it delivered? That's cool with us.
Click Here for a list of all of our favorite restaurants in the area!
Bonks!!
Here's a list of EVERY BONK ever made at the FWYA2!!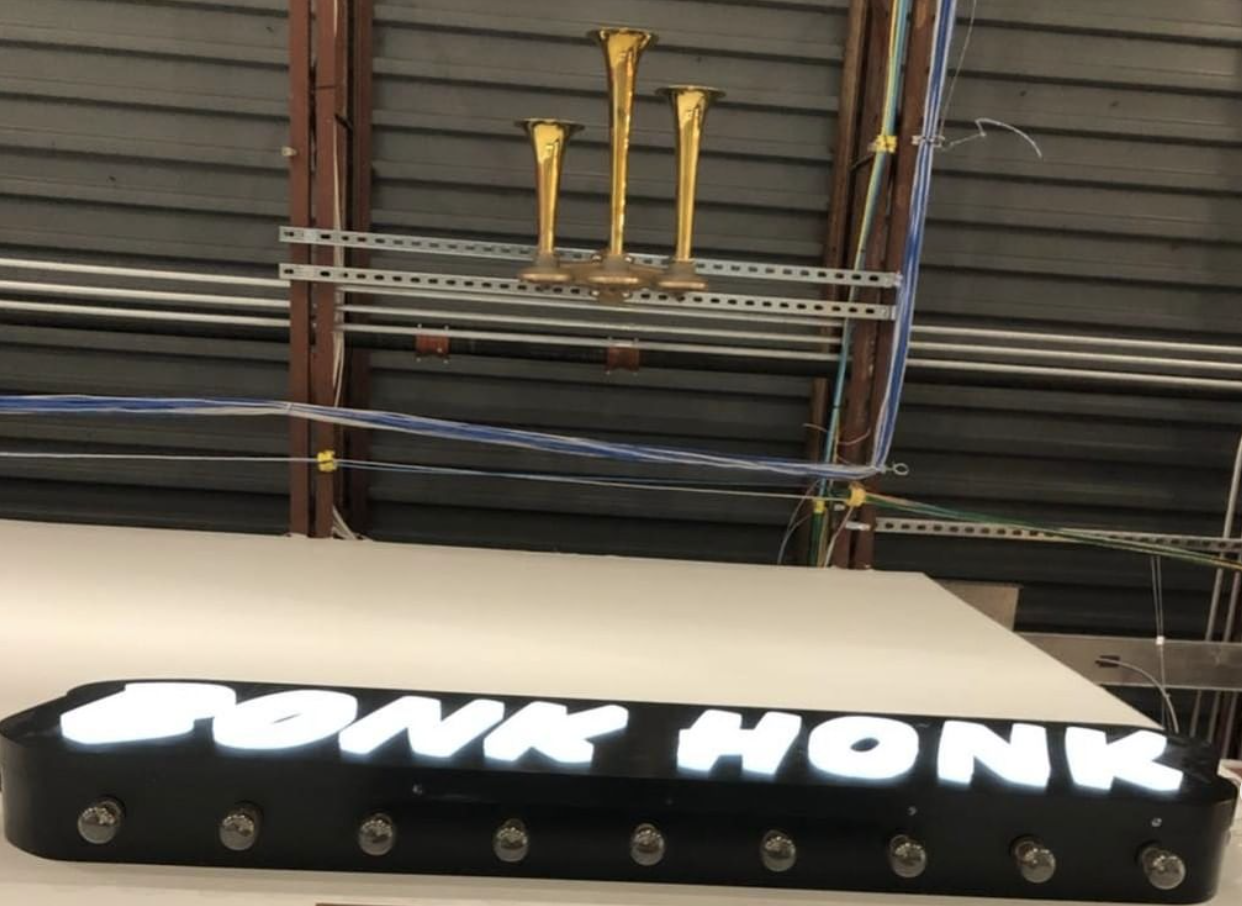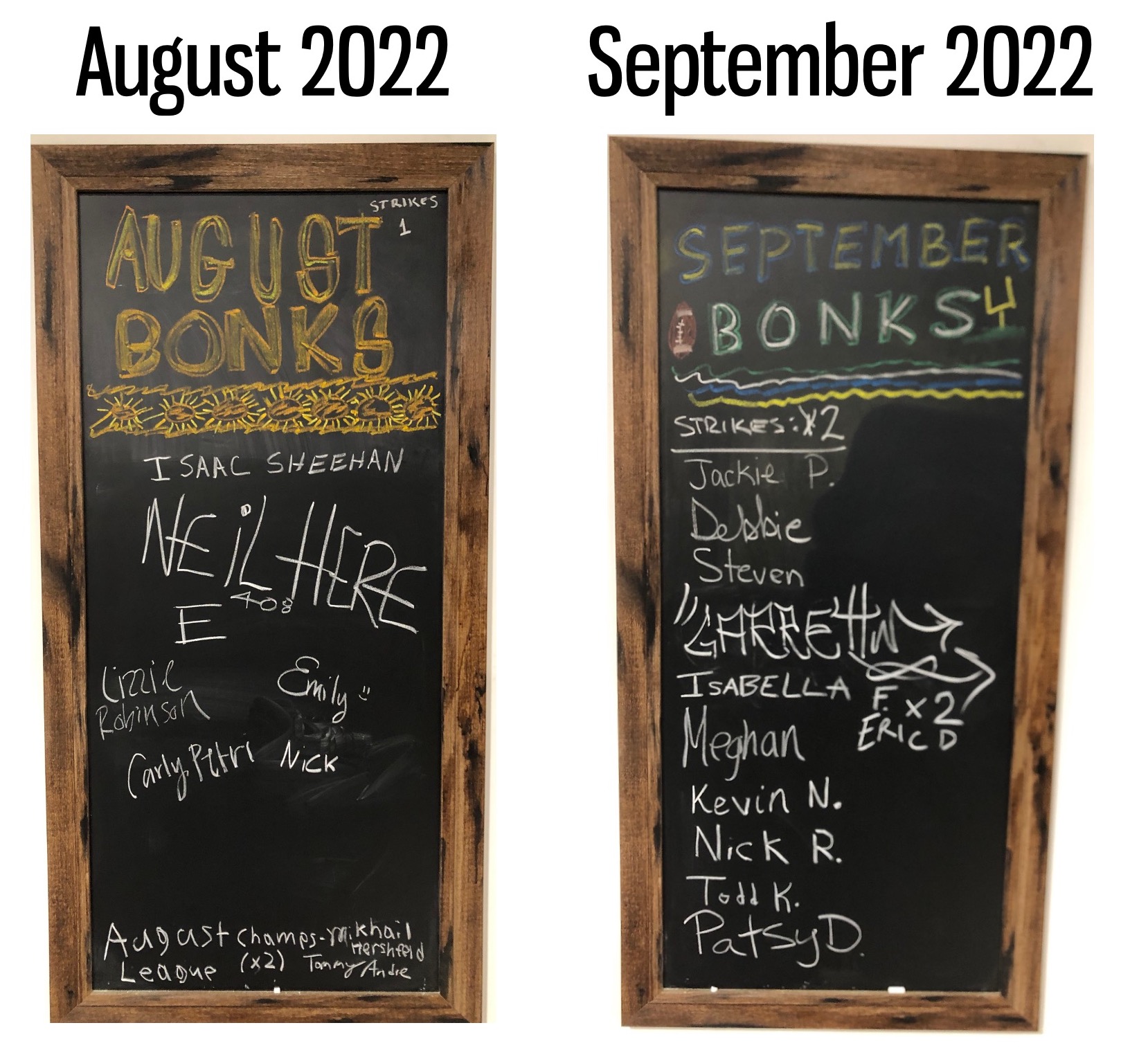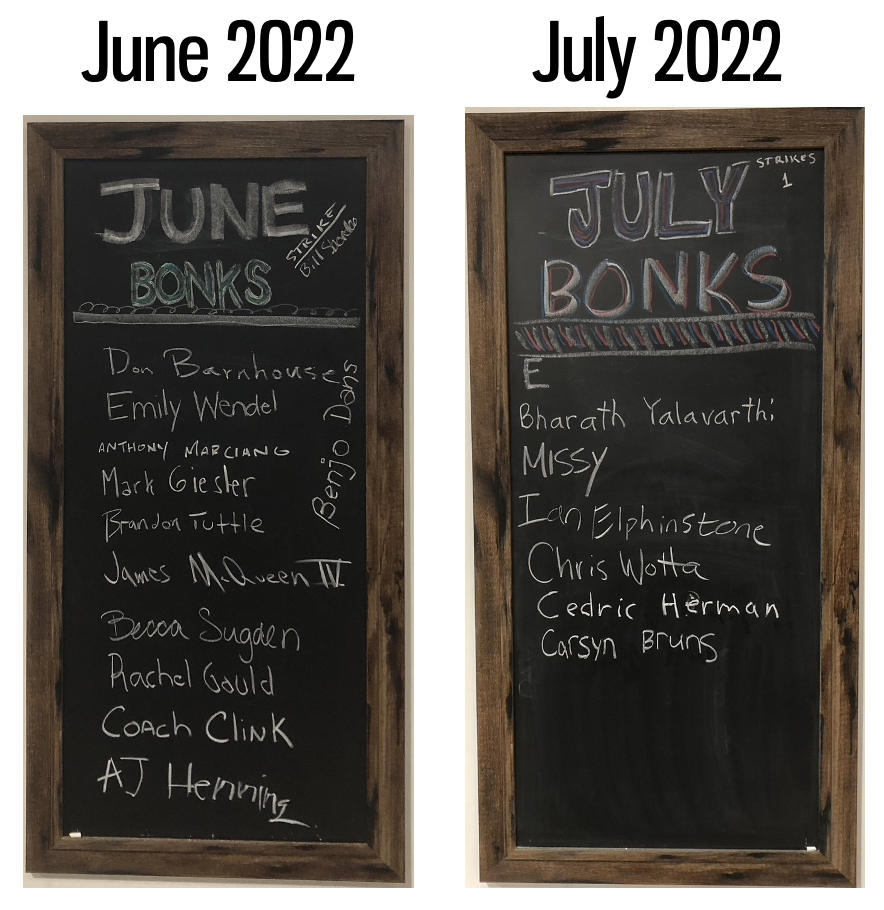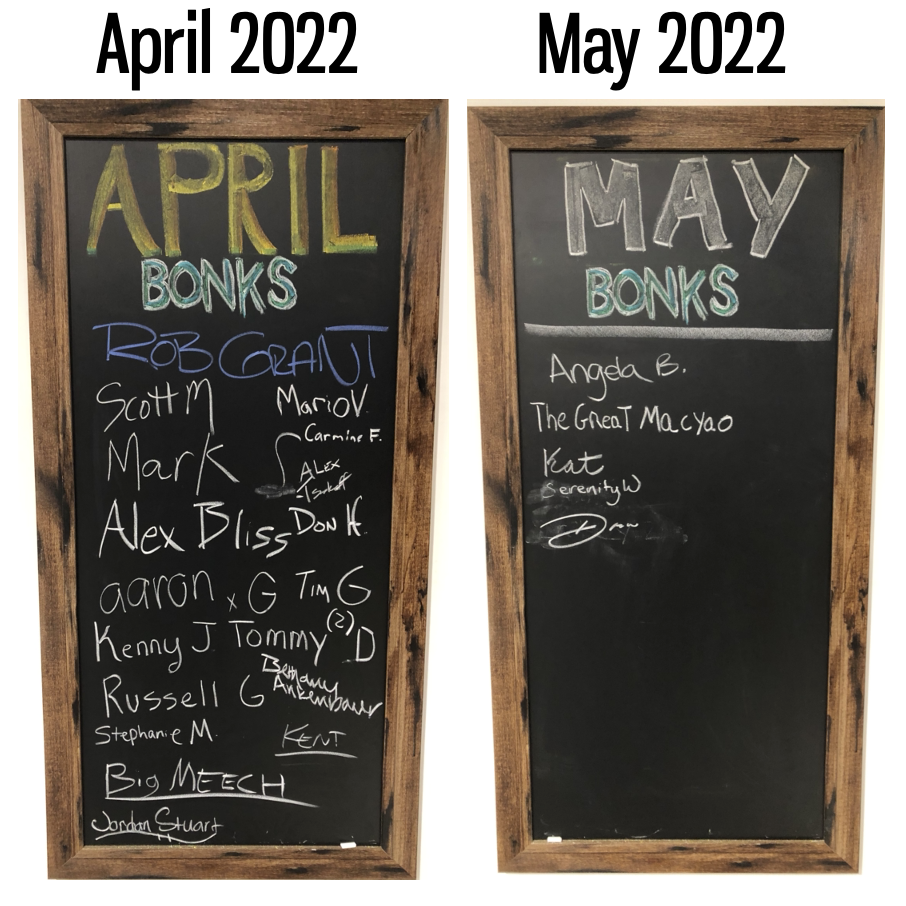 THE MFU  (Mobile Fowling Unit)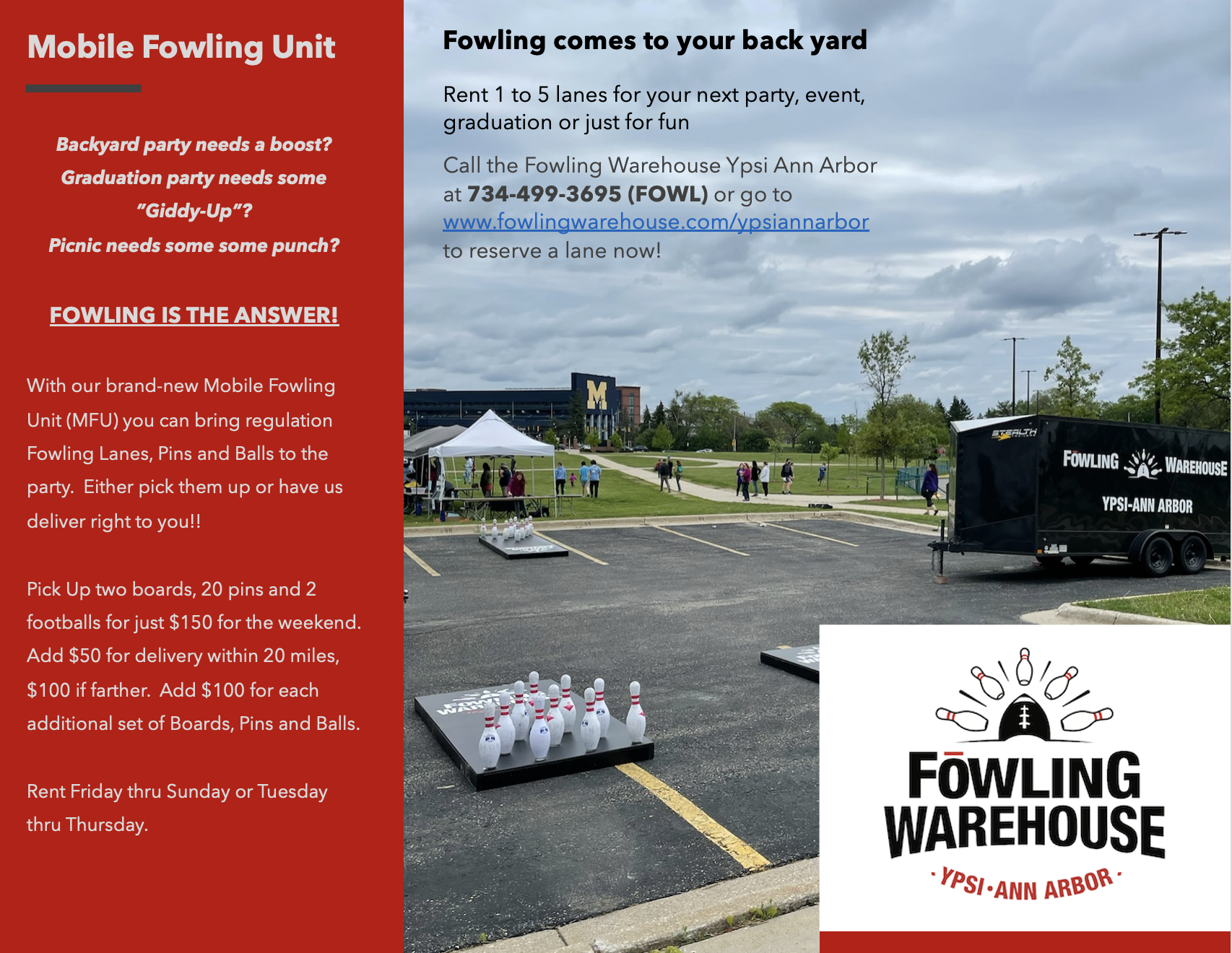 You've fowled at the Warehouse.  Now you can fowl in your own back yard, graduation party, company event, civic event, block party, wherever!!
For $150, you can pick up 2 boards, 20 pins and 2 footballs and set them up yourself.
For $200 we will deliver it right to your place and set it up for you.  Add $50 if we have to travel more than 20 miles.
Add $100 for each additional lane, either picked up or delivered.
You can rent for the weekend (Friday through Sunday) or Weekdays (Tuesday through Thursday).  Pick Ups and Deliveries happen on Tuesdays and Fridays.  Just fill click the "BOOK THE MFU" button above to reserve your lanes and we will contact you about delivery and placement the day of your event.  #FowlOn OUTDOORS!!
Gift Cards
Send someone you know the gift of Fowling!
Purchase a gift card from the Fowling Warehouse Ypsi-Ann Arbor.
Card amount must be between $ 5 and $ 500
and must be a whole number (no decimal).  The maximum amount per order cannot exceed $1,000
You can choose an eGift Card, delivered via email and printable if you prefer to hand deliver them.
Or you can order a Physical Gift Card, shipped by mail. Please allow 5-7 business days for standard delivery.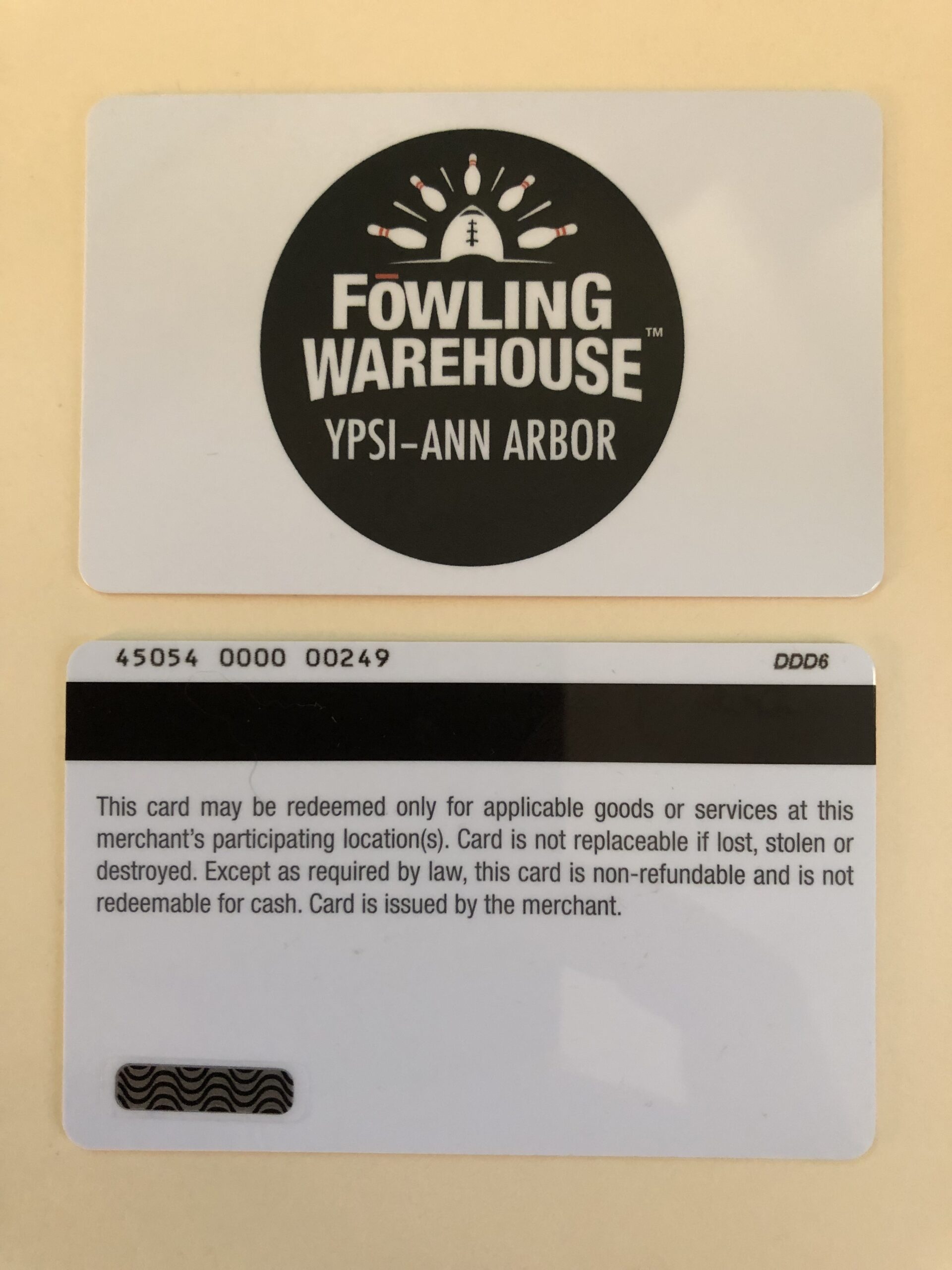 3D Tour of the Fowling Warehouse Ypsi-Ann Arbor
Fōwling™ Built For The Road
Can't visit a Fōwling Warehouse™ but still got that itch? Now you can bring the Fōwling™ experience to your next tailgate, BBQ, beach day, or backyard gathering. Pick up a set at your local Fōwling Warehouse™ or click here to order your set today!