The Fowling Warehouse Ypsi-Ann Arbor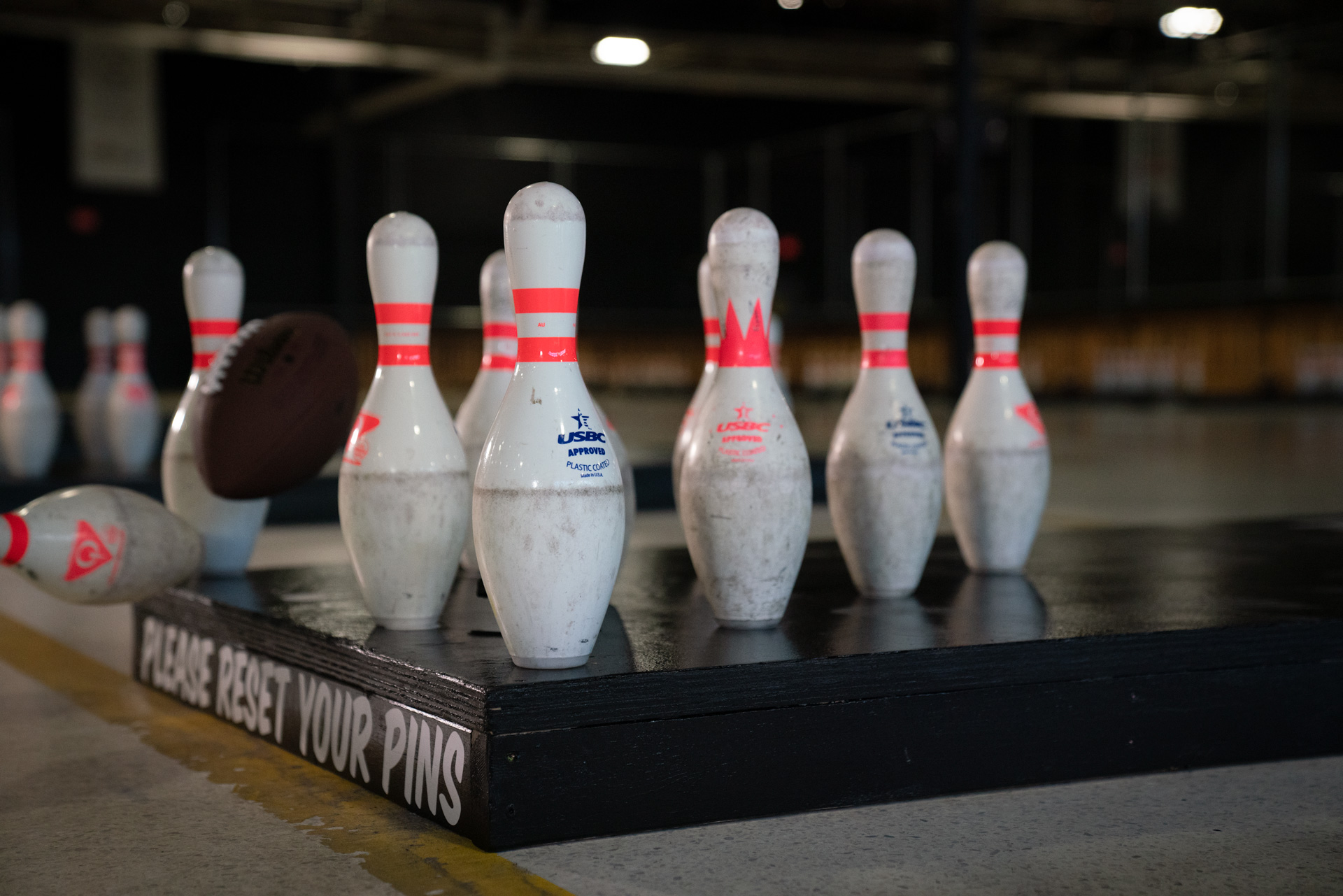 What is Fowling?
The Original Football Bowling Pin Game
It started as a one-lane mashup of football and bowling while tailgating at the 2001 Indy 500. Today, Fowling is quickly turning into a national sensation. Give it a try and you'll see.
How Do You Play?
It's as easy as throwing a football at ten bowling pins until someone knocks them all down. BONK™. Drink. Repeat. Check out the short, simple rules to find out about Fair Ups, Overtime, Sudden Death and more.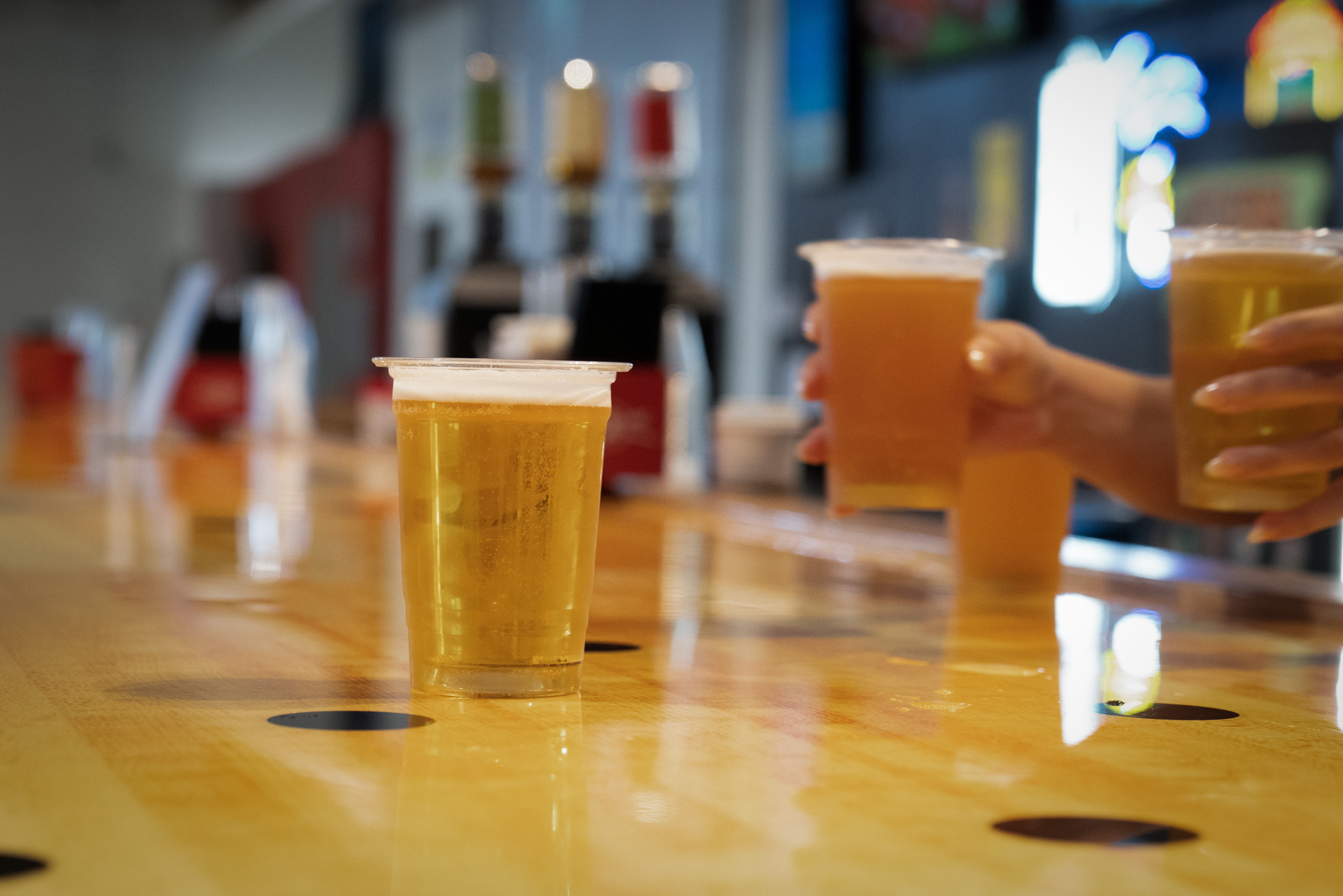 Eat, Drink & FowlOn!
Super Stocked Bar
Here at the birthplace of the Mystery Beer Machine™, we've got something for everyone. Enjoy liquor, wine, nonalcoholic beverages and beer that fills from the bottom—Bottoms Up.
Fowlers Need Food
Great food is fuel for great Fowling. So BYOF. Bring your own pizza, sandwiches, tacos, smokin' hot chili or mom's deep-dish apple pie. You want it delivered? That's cool with us.
Click Here for a list of all of our favorite restaurants in the area!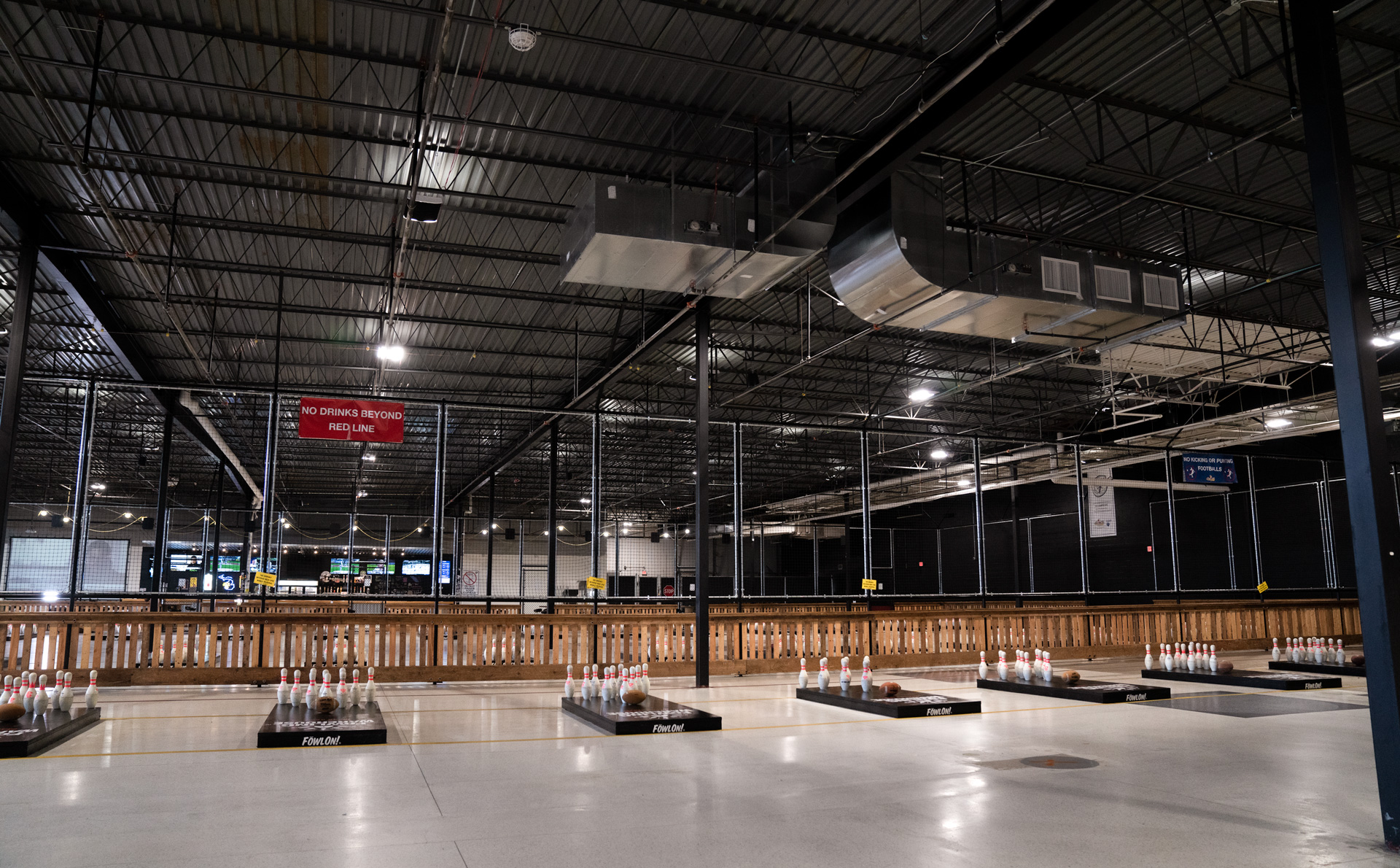 Corporate and Private Parties
Plan Your Next Event at Fowling Warehouse™
Whether it's a small gathering or a major blowout, creating an unforgettable experience will be simple.
LEAGUES
JOIN THE AUGUST DOUBLES LEAGUE
Join our 4 week / 8 team August league
It took a while to get going but once people started signing up, the 8 spots in our first two leagues went fast.
So let's keep this party going!  To follow our 4 week / 8 team June and July leagues, we will pick up the very next week and kick off our 4 week / 8 team August league.  We are moving back to Tuesday Nights @ 7PM.  8 two-person teams, play two teams each week in a best of 7 match.
League starts on August 2nd and continues August 9th, 16th and ends on August 23rd  It's only $20 per person per week … $12 for Fowling and $8 for prizes for the winner and runner up.  Join Now by clicking the button above and filling out form.
First come first served so sign up NOW!!
Tommy Andre and Mikhail Hershfeld
Bonks!!
Here's a list of EVERY BONK every made at the YA2FW!!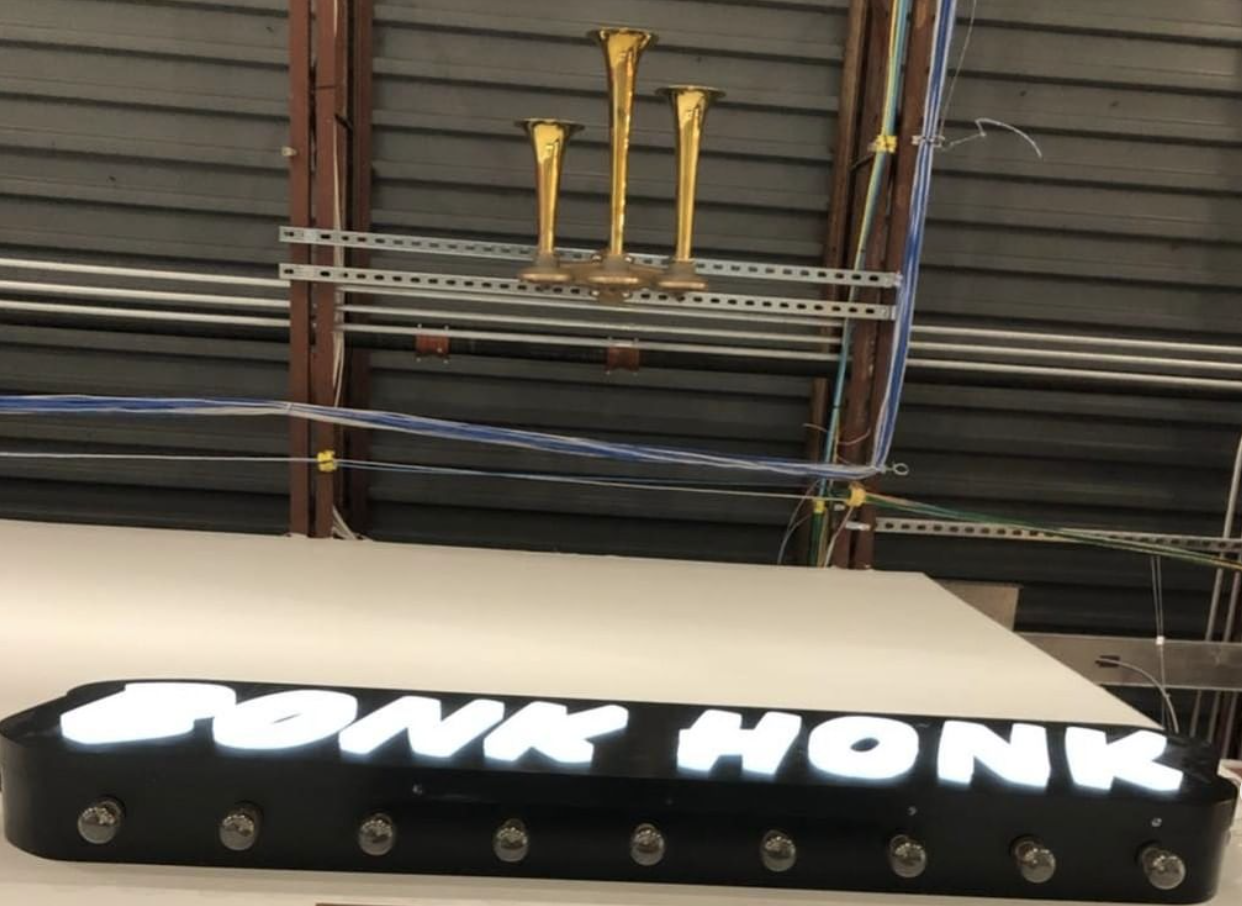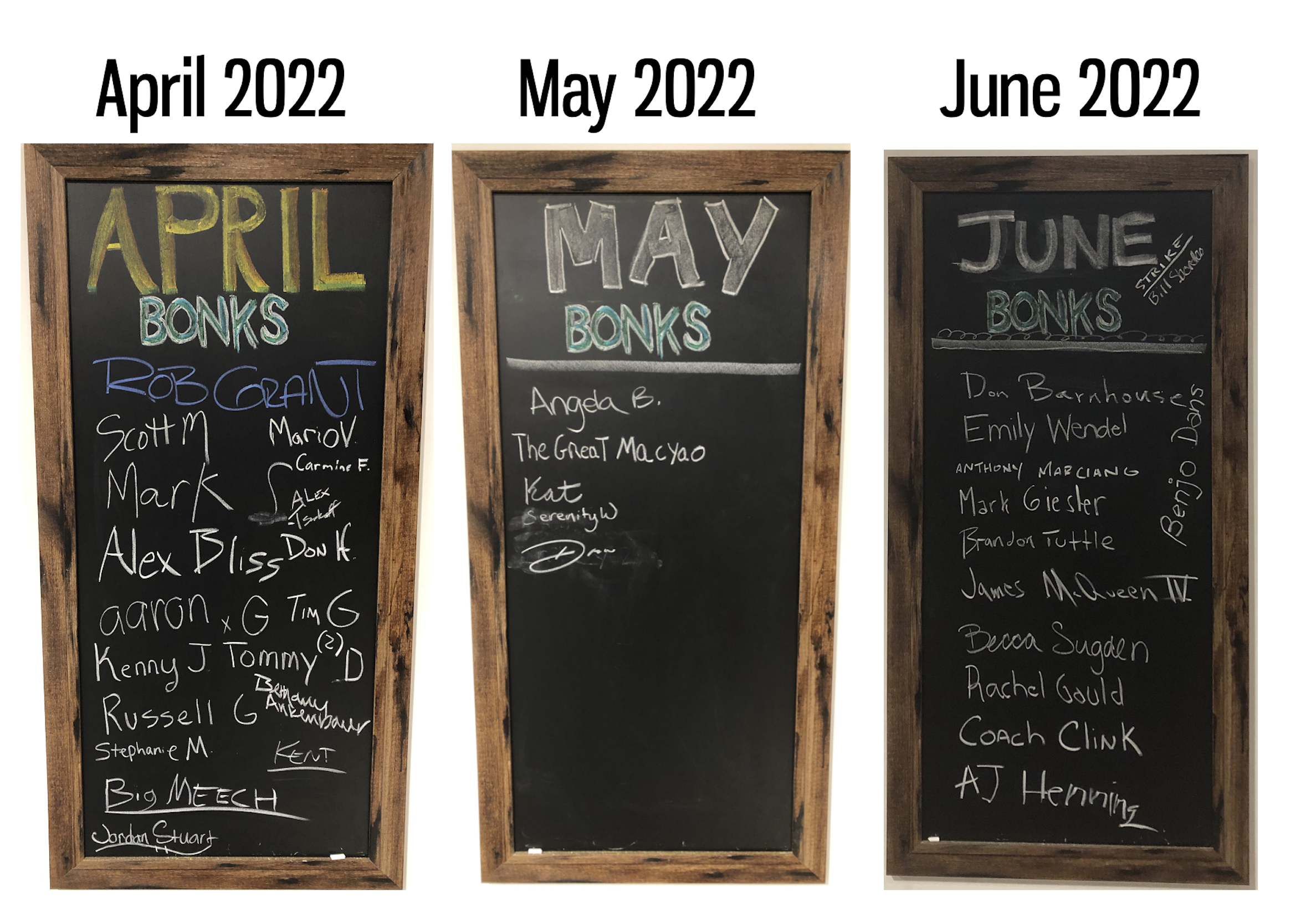 THE MFU  (Mobile Fowling Unit)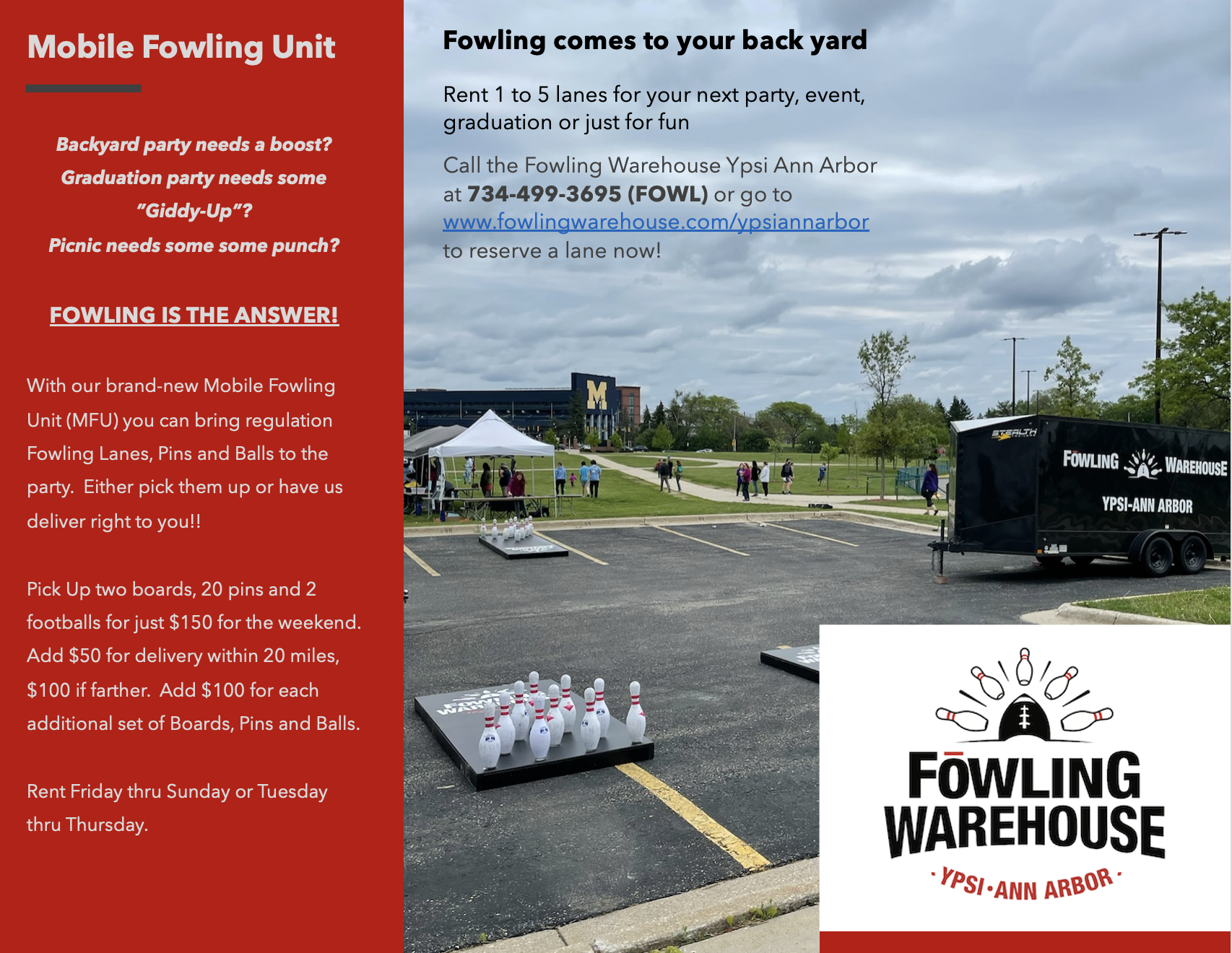 You've fowled at the Warehouse.  Now you can fowl in your own back yard, graduation party, company event, civic event, block party, wherever!!
For $150, you can pick up 2 boards, 20 pins and 2 footballs and set them up yourself.
For $200 we will deliver it right to your place and set it up for you.  Add $50 if we have to travel more than 20 miles.
Add $100 for each additional lane, either picked up or delivered.
You can rent for the weekend (Friday through Sunday) or Weekdays (Tuesday through Thursday).  Pick Ups and Deliveries happen on Tuesdays and Fridays.  Just fill out the info form below.  We will get back with you within 24 hours to fill out the paperwork and take payment.  #FowlOn OUTDOORS!!
Gift Cards
Send someone you know the gift of Fowling!
Purchase a gift card from the Fowling Warehouse Ypsi-Ann Arbor.
Card amount must be between $ 5 and $ 500
and must be a whole number (no decimal).  The maximum amount per order cannot exceed $1,000
You can choose an eGift Card, delivered via email and printable if you prefer to hand deliver them.
Or you can order a Physical Gift Card, shipped by mail. Please allow 5-7 business days for standard delivery.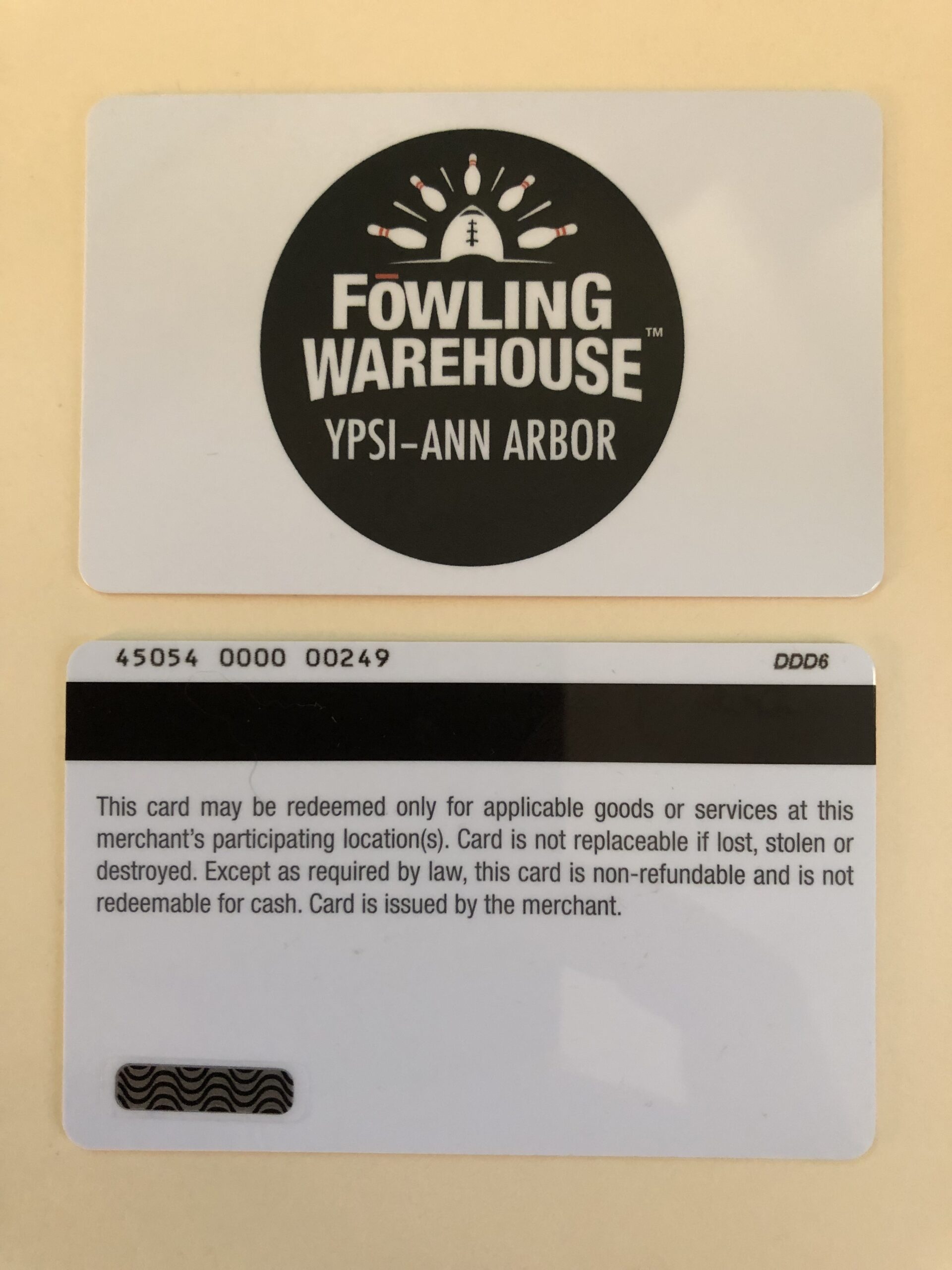 3D Tour of the Fowling Warehouse Ypsi-Ann Arbor