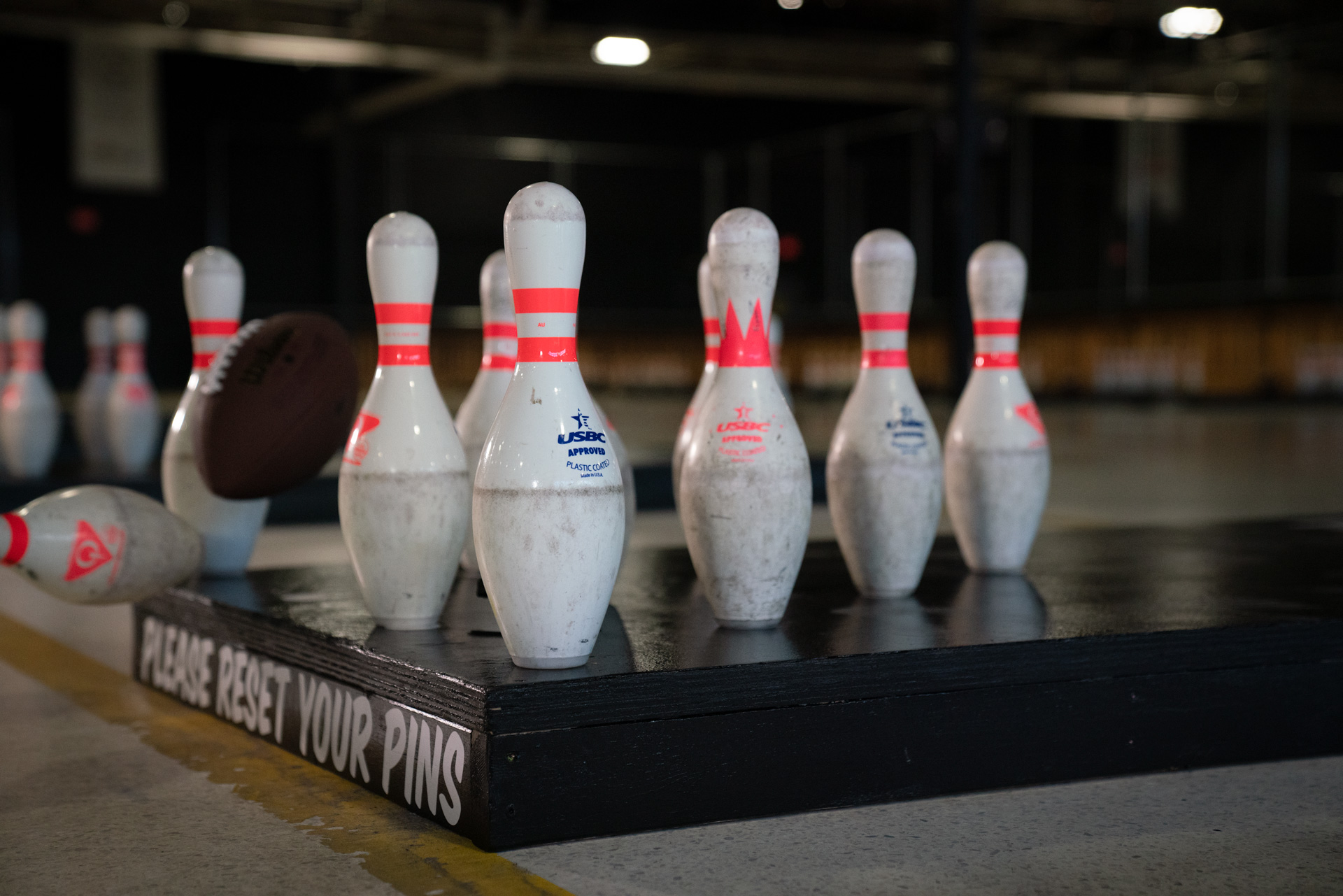 What is Fowling?
The Original Football Bowling Pin Game
It started as a one-lane mashup of football and bowling while tailgating at the 2001 Indy 500. Today, Fowling is quickly turning into a national sensation. Give it a try and you'll see.
How Do You Play?
It's as easy as throwing a football at ten bowling pins until someone knocks them all down. BONK™. Drink. Repeat. Check out the short, simple rules to find out about Fair Ups, Overtime, Sudden Death and more.
The Next Fowling Warehouse Could Be Yours
Interested in owning a Franchise?
Become part of Fowling Warehouse™, Home of the Original Football Bowling Pin Game. Check out our franchise opportunities below.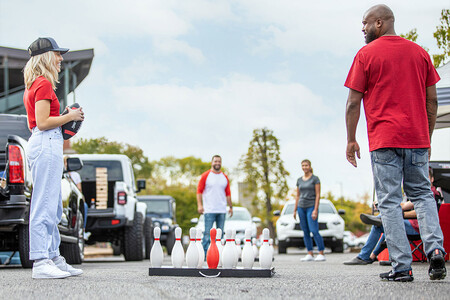 Fōwling™ Built For The Road
Can't visit a Fōwling Warehouse™ but still got that itch? Now you can bring the Fōwling™ experience to your next tailgate, BBQ, beach day, or backyard gathering. Pick up a set at your local Fōwling Warehouse™ or click here to order your set today!