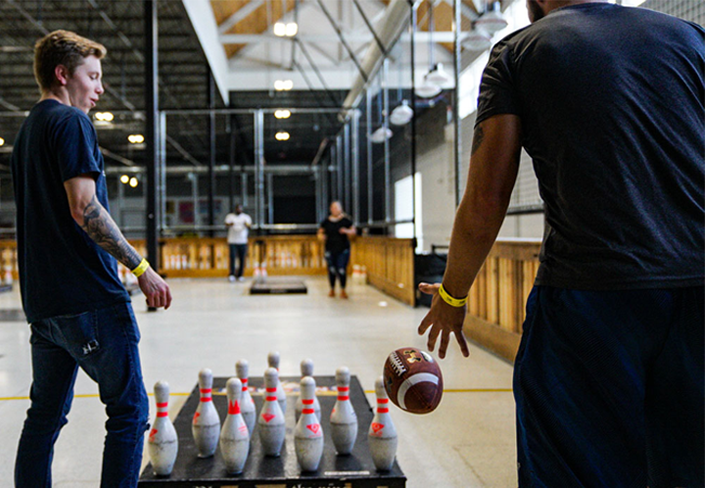 Reserve a Lane
You don't need a large group of people to reserve a lane.  If you have 2 to 10 people who want to Fowl you can reserve your own lane for two hours for only $120.
Have a larger group?  No problem either.  Reserve as many lanes as you need, limit 10 people per lane. Have 35 people?  Reserve 4 lanes.  Have 12 people? Reserve 2 lanes.  You get the math, right?
Want to Fowl before we open?  That's $150 per lane for 2 hours.  We can book you at 12N-2P or 2P-4P weekdays.