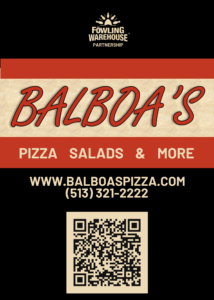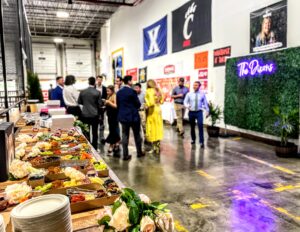 Fowling Warehouse Cincinnati allows you to bring your own food!  From pulled pork to apple pie, bring a feast so no one has to Fowl on an empty stomach!  Rather have something delivered?  Great idea!  Balboa's Pizza is a tasty & fast option!
Got a BIG crew coming for a birthday party, corporate event or fundraiser? 
We work with some incredible caterers that will take great care of you!
Bartone Catering (Our corporate guests love Jake and Cheryl's food, menu options and service!) 513-317-2414

City BBQ Catering 859-377-0420

Balboa's Pizza 513-321-2222
Condado Tacos  610-717-6214