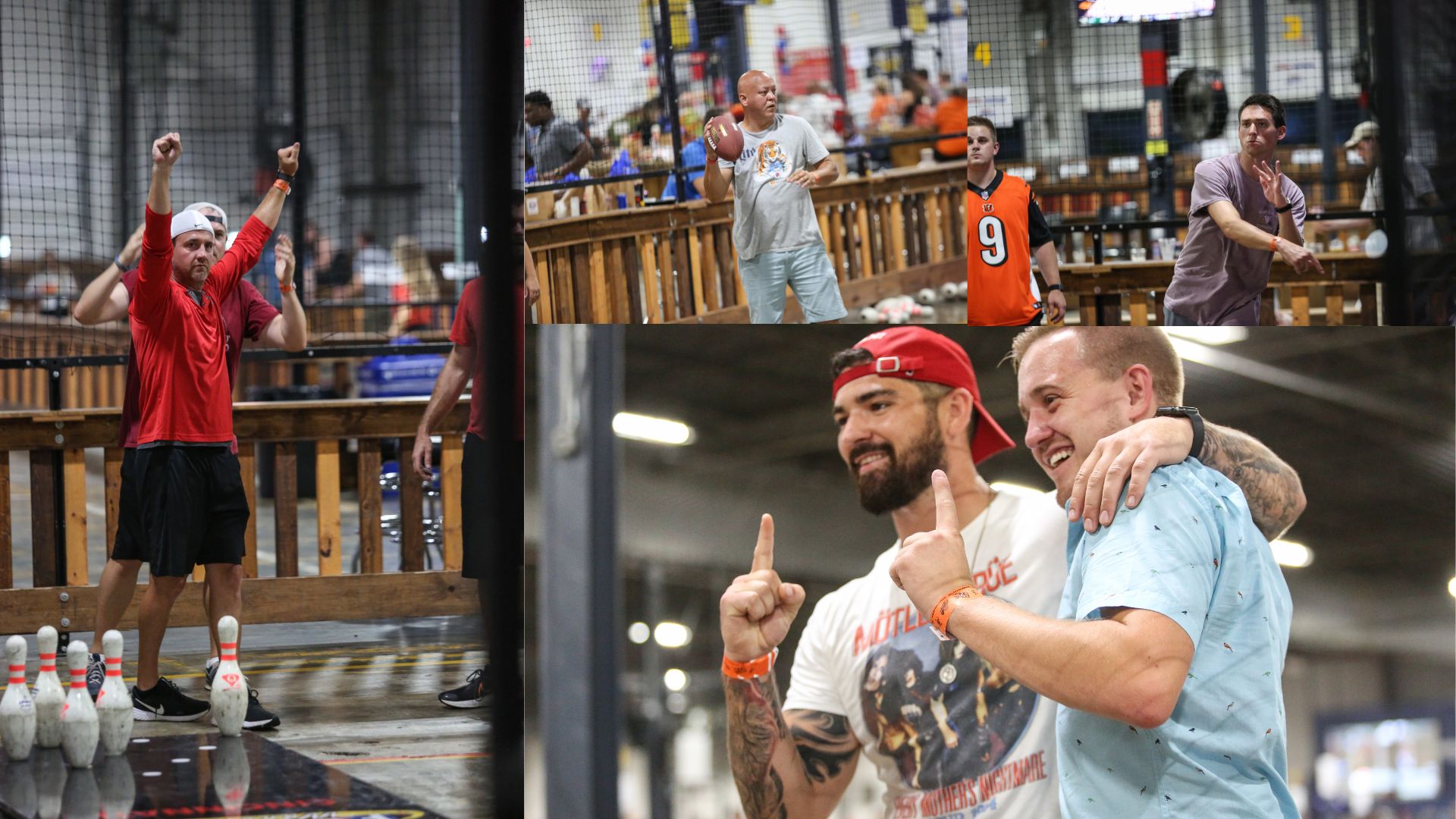 Corporate Events
We open ANY day at ANY time of day for our corporate partners!  Meet, Eat & Play!  Our event team will help you build a productive day of meetings in our event space, drinks catering options if you choose, PLUS a companywide Fowling tournament for team building!
Is my group the right fit?
We customize packages for any size party, any type of group and for any budget!
Can we come in during your off hours?
YES!  We don't have off hours for corporate events, fundraisers or group events.  We'll open Fowling Warehouse on any day and at any time for you!
How do we get started?
Simply email info@FowlingKC.com to get the conversation started!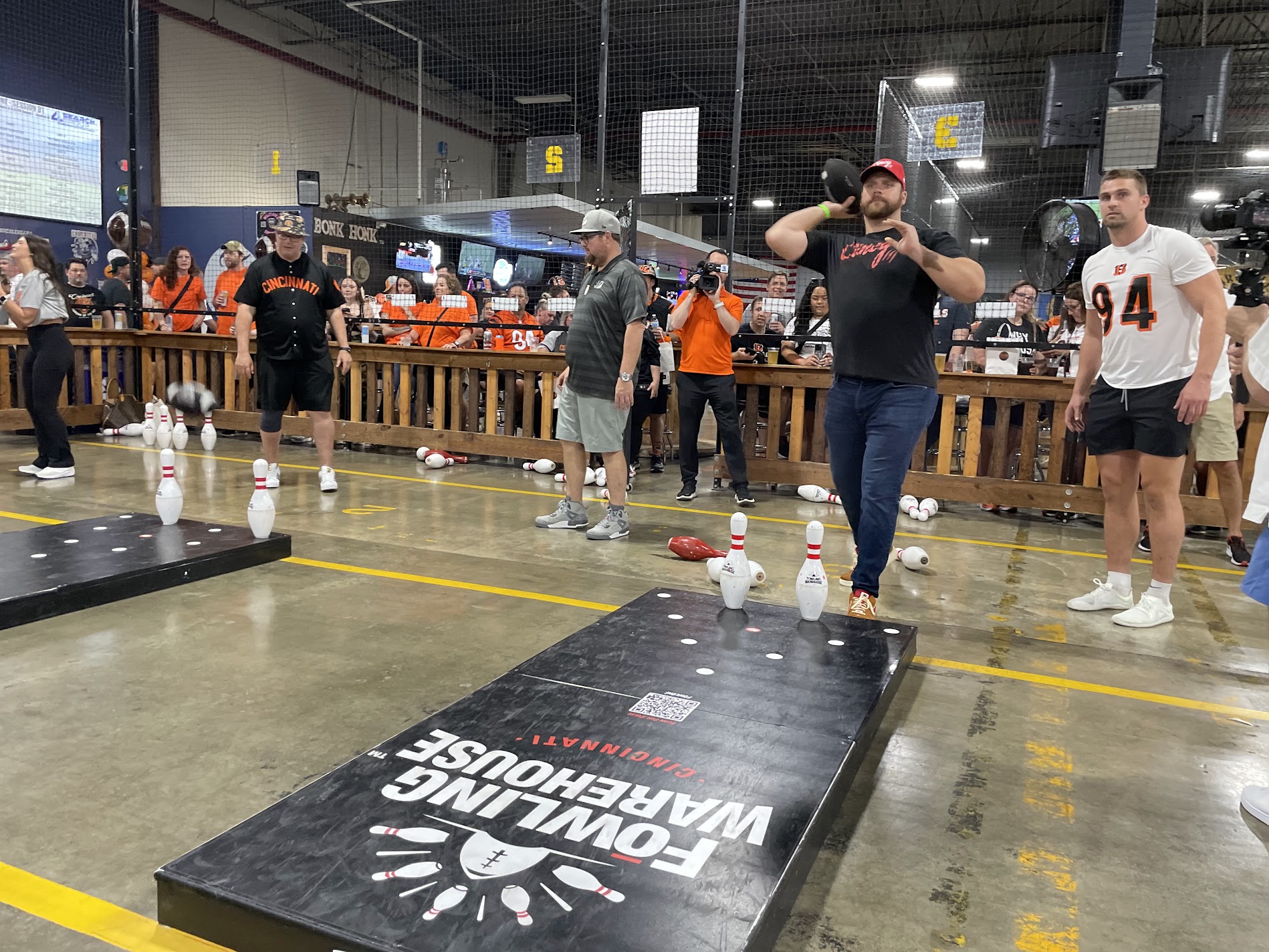 FOWLanthropy!
We would love to host your fundraising events at Fowling Warehouse!
Why Fowling Warehouse?
We provide a comfortable and flexible event space, along with a team to support your cause.
How do we get started?
Simply email charley@FowlingKC.com to get the conversation started!
FAQ's
Where are you located?
Conveniently located near I-435 and State Line Rd within the Watts Mill Plaza, Fowling Warehouse offers a HUGE event venue that can be customized for your specific needs. 
What amenities do you have?
With over 25,000 square feet of space under one roof, tons of TVs and three 15 foot X 8 foot projection systems, huge selection of local craft beers, full bar, and an excellent catering network, Fowling Warehouse offers a premier entertainment and event destination to the Kansas City area for groups from 20 to 400!
How much does it cost?
We customize each one of our events based on need.  The number of people in your group, day, time of day, beverage and food needs are details we'll need from you to develop a quote.  Email charley@FowlingKC.com or call (816)-816-FOWL(3695) so we can get the conversation started and put together a package for you!