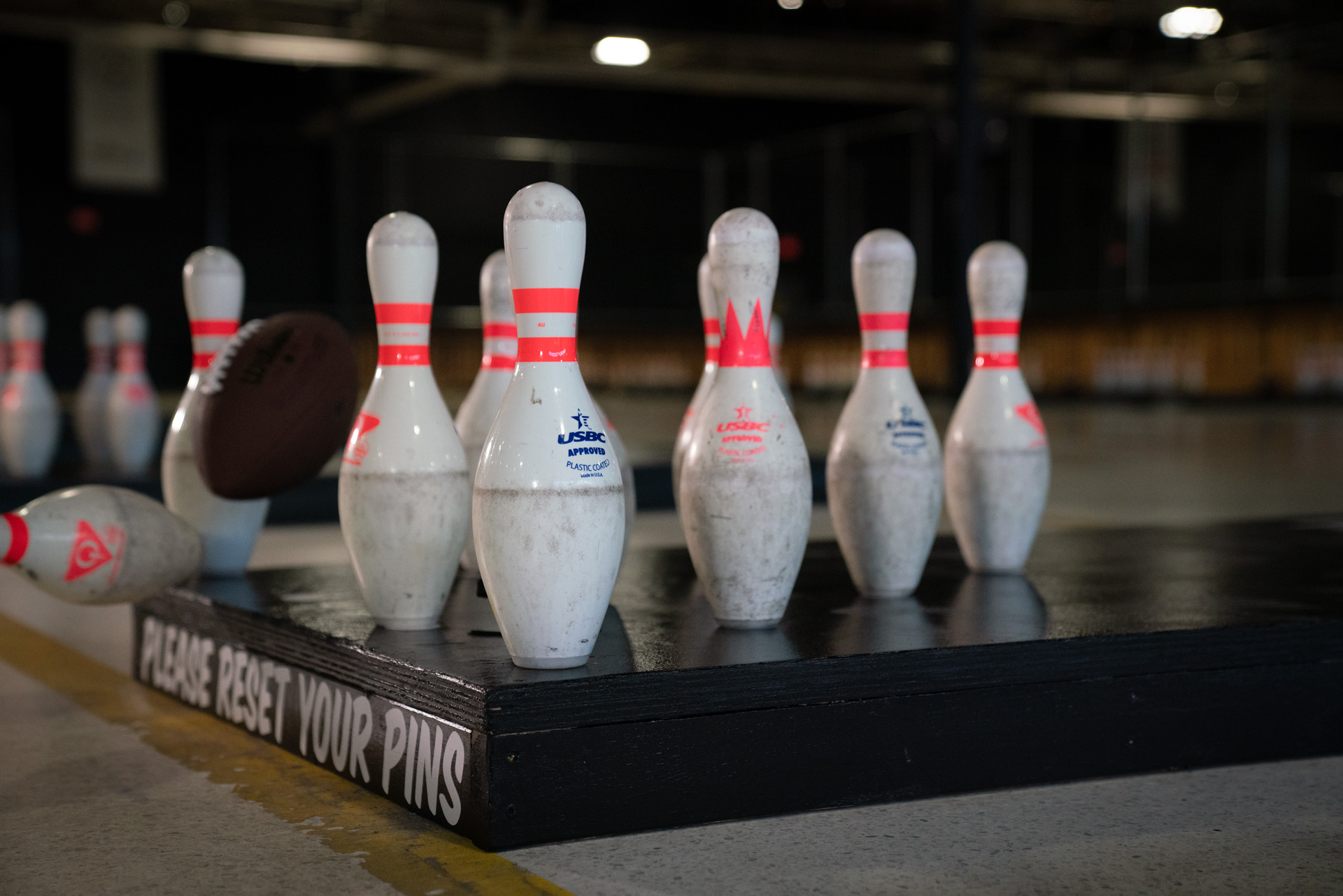 What is Fowling?
The Original Football Bowling Pin Game
It started as a one-lane mashup of football and bowling while tailgating at the 2001 Indy 500. Today, Fowling is quickly turning into a national sensation. Give it a try and you'll see.
How Do You Play?
It's as easy as throwing a football at ten bowling pins until someone knocks them all down. BONK™. Drink. Repeat. Check out the short, simple rules to find out about Fair Ups, Overtime, Sudden Death and more.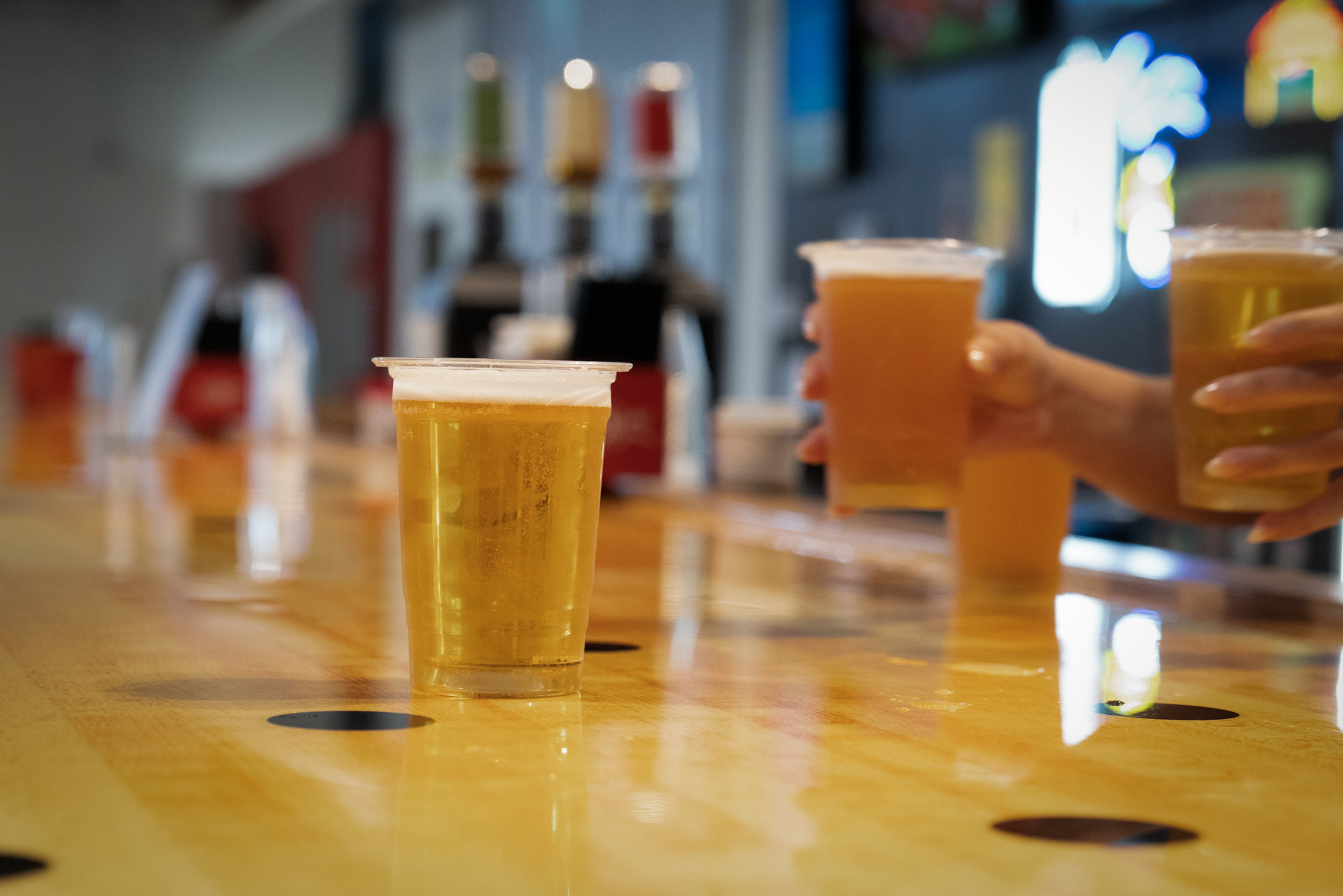 Drink & FowlOn!
Super Stocked Bar
Here at the birthplace of the Mystery Beer Machine™, we've got something for everyone. Enjoy liquor, wine, nonalcoholic beverages and beer that fills from the bottom—Bottoms Up!
Gratuity Policy: An automatic 20% gratuity is added to parties of 6 or more, tabs over $50, and tabs not closed.  Thanks in advance for taking care of the great staff taking care of you.  
Fowlers Need Food
Good news!  You can eat any kind of food you want at Fowling Warehouse!  The reason is we do not sell food.  Instead, we allow you to bring your own food, have it delivered, or have food catered for your group.  FYI – NO liquids of any kind are allowed to be brought into Fowling.  We will check all coolers, boxes, bags, etc. and all liquids will be discarded.

Corporate and Private Parties
Plan Your Next Event at Fowling Warehouse™
Whether it's a small gathering or a major blowout, creating an unforgettable experience will be simple.