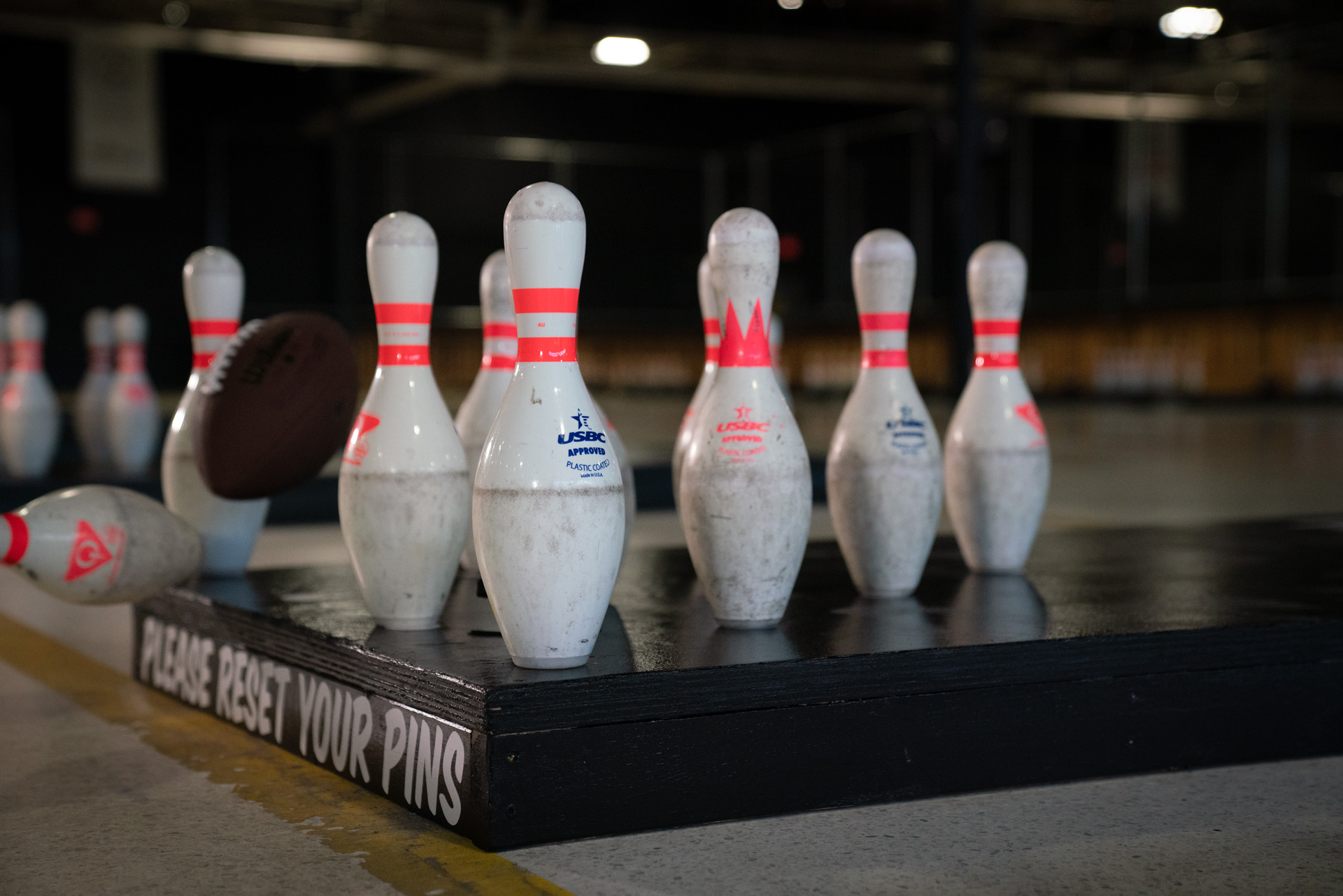 What is Fowling?
The Original Football Bowling Pin Game
It started as a one-lane mashup of football and bowling while tailgating at the 2001 Indy 500. Today, Fowling is quickly turning into a national sensation. Give it a try and you'll see.
How Do You Play?
It's as easy as throwing a football at ten bowling pins until someone knocks them all down. BONK™. Drink. Repeat. Check out the short, simple rules to find out about Fair Ups, Overtime, Sudden Death and more.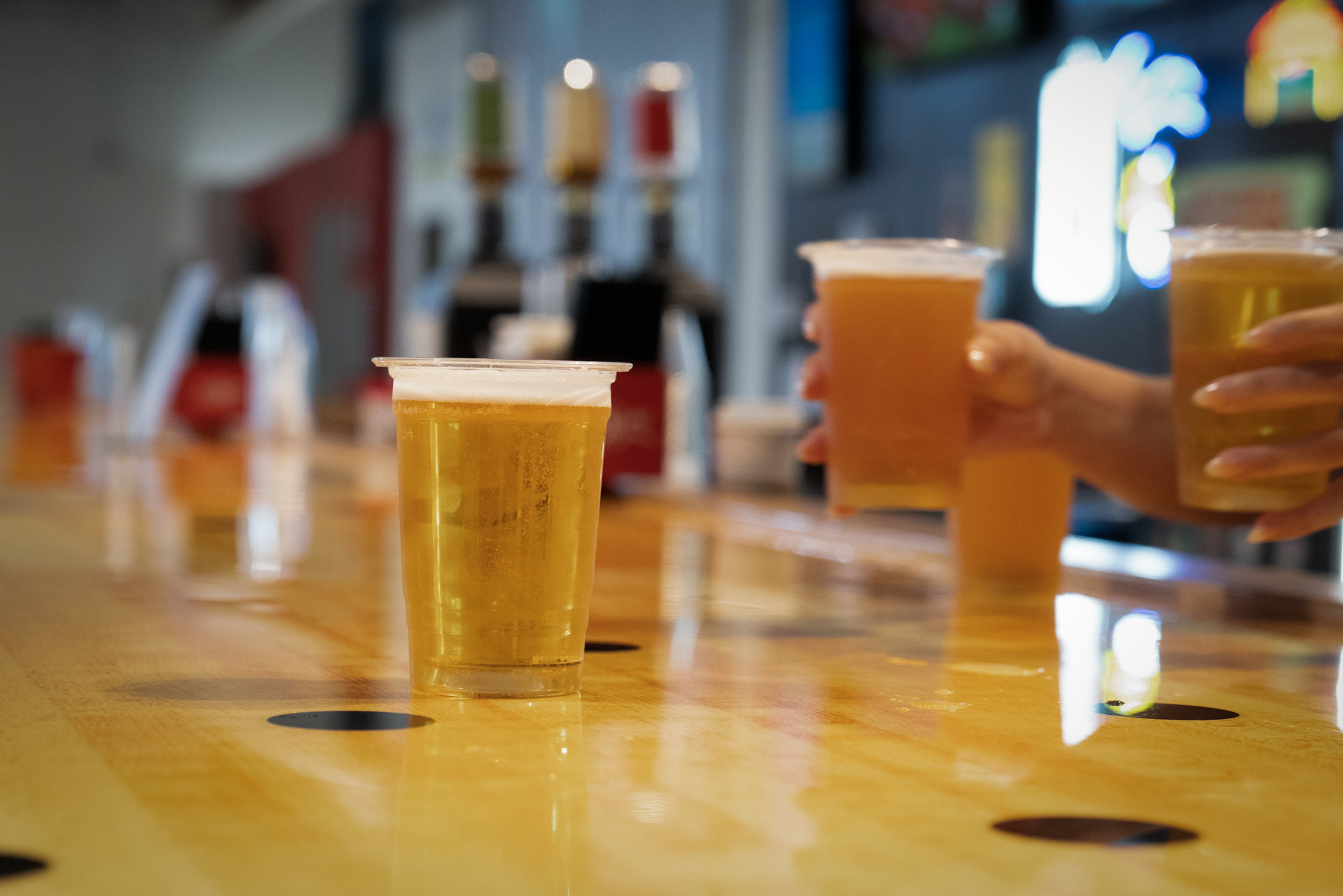 Eat, Drink & FowlOn!
Super Stocked Bar
Here at the birthplace of the Mystery Beer Machine™, we've got something for everyone. Enjoy liquor, wine, nonalcoholic beverages and beer that fills from the bottom—Bottoms Up.
Fowlers Need Food
Great food is fuel for great Fowling. We offer a full kitchen with all your favorites! Enjoy loaded nachos, our famous Founders Fries, delicious chicken wings and mouth-watering burgers…just to name a few!

Corporate and Private Parties
Plan Your Next Event at Fowling Warehouse™
Whether it's a small gathering or a major blowout, creating an unforgettable experience will be simple.