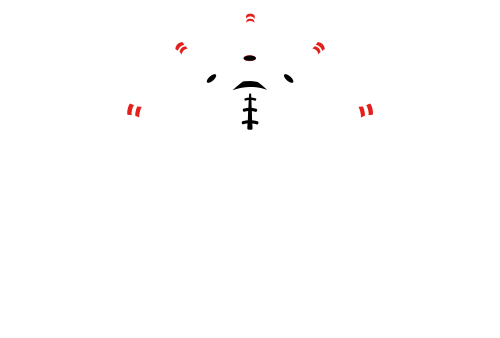 FAQ + POLICIES
FAQ
Fowling™ is The Original Football Bowling Pin Game.

The game Fowling™ was invented at a tailgate at the 2001 Indy 500 by Chris Hutt (Chutt) and his friends as a hybrid of football, bowling and horseshoes.

The object of the game is to knock down all ten of your opponents pins, before they knock down yours.

Here is a link to our Official Rules: Download Now

The cost for Fowling™ is straightforward:

$10 – Unlimited Open Play
$120 – 2hr Lane Reservation for up to 10 people per lane.

Whether a reservation or Open Play, we recommend no more than (4) Fowlers on each team, and it is common to play as teams of (2).

You can make a reservation for your group, just remember a few things:

$120 per lane for 2 hours (up to 10 players max per lane).
After your reservation time, your group can stay and enjoy open play.
Plan on arriving 15 minutes early for your reservation.

We offer Unlimited Open Play for only $10 per person. You don't need a reservation for open play! If you win, you stay on the lane and accept the next challengers. If you lose, get back in line and be ready for another challenge.

You can book a reservation by contacting your desired location by phone or email, or by simply booking online!

Here is a link to our locations: View Page

You must cancel at least 48 hours before your lane reservation to receive your deposit back.

Once your have checked in, our Lane Refs will go over the rules with your group and get you started.

Plan to arrive 15-20 minutes before your lane reservation.

Just check in at the front desk, pay any remaining balance, and we'll tell you exactly where you need to go!

At the end of every game or match, it is customary to reset the pins on the lanes and meet the opposing players at mid-lane to exchange a friendly "Good Fowl."
POLICIES
Open Play is only $10 per person!

You don't need a reservation for open play! If you win, you stay on the lane and accept the next challengers. If you lose, get back in line and be ready for another challenge.

Reserve your Lane Today!

$120 per lane for 2 hours (up to 10 players max per lane).
After your reservation time, your group can stay and enjoy open play.
Plan on arriving 15 minutes early for your reservation.

Come see what the Fowling Warehouse™ has to offer for your next group outing!

We will open for early parties after 12 noon on the weekdays – contact us for pricing and options.

Food

You can bring in whatever food you want to or check out one of our awesome preferred vendors!

Beer and Liquor

We offer a few options to handle your groups thirst

Cash bar (everyone pays their own way)
Open Bar: we track what your party consumes and you can pay at the end of the event

* Please see our Policies

We cannot and do not allow ANY outside beverages to be brought in or beverages to be taken out of the Warehouse. We have full bars, bottled water or non-alcoholic drinks available to purchase, or we have drinking fountains.

Valid ID (not expired, not cut) required, or NO ENTRY – no exceptions

No beverages or beverage containers may come in/out of the building (This includes no water bottles, coffee, etc.)

Bags, backpacks, and coolers are subject to a quick search.

No gifts of alcohol allowed on site. Please leave them in your car.

Plan to arrive 15-20 minutes before your lane reservation.

Cancellation Policy: Must cancel at least 48 hours before your lane reservation to receive your deposit back.

Credit cards not closed out by closing time will have 20% gratuity added to them and will be closed out. $10 minimum for credit card transactions.

For early open parties: Two lane minimum and a $50 staff surcharge for bar tabs under $250.