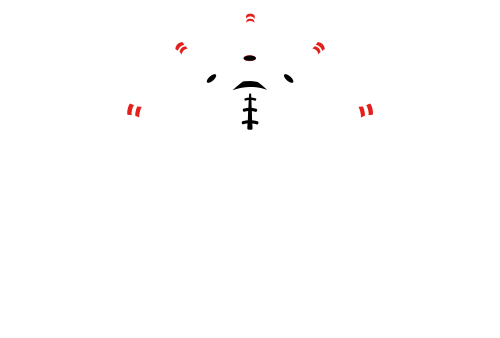 ATLANTA, GA
ATLANTA, GA
The Fowling Warehouse™ is  Westside Atlanta's hottest new sports bar and entertainment venue. It is HOME OF THE ORIGINAL FOOTBALL BOWLING PIN GAME CALLED FOWLING™.
In addition to this unique and entertaining game that crosses football with bowling, Fowling Warehouse™ Atlanta offers a full bar, innovative food menu and TVs for your favorite sporting events! Fowling Warehouse™ Atlanta is a great time for everyone!
The venue holds over 400 people (also known as Fowlers) and accommodates open play, large groups, corporate events and private parties. With more than 40 TVs, the venue will also provide a great gathering place for friends to watch their favorite sporting events.
Fowling Warehouse™ Atlanta
1356 English Street NW
Atlanta, GA 30318
(470) 491-FOWL(3695)

Hours:
Mon: Closed 
Tues: 5pm-12pm
Wed: 5pm-12pm
Thur: 5pm-12pm
Fri: 5pm-2am
Sat: 11am-2am
Sun: 11am-12am

Fowling Warehouse™ Atlanta is available to book for large groups and corporate events.

All ages welcome. Must be 10 to play.

The game was accidentally invented at a tailgate at the 2001 Indy 500 by Chris Hutt (Chutt) and his friends as a hybrid of football, bowling and horseshoes. From that one lane, the game grew to two lanes, to backyards, to tournaments, to Detroit Lions tailgates in Eastern Market and eventually a 14,000 square foot warehouse in Detroit as pop ups. Our first official Fowling Warehouse™ opened in December of 2014 in Hamtramck, MI. After 5 years we now have Fowling Warehouses™ in Grand Rapids, MI, Cincinnati, OH, Indianapolis, IN and more coming soon.

A destination for individuals, couples, small groups or large events, The Fowling Warehouse™ Atlanta is a great time out for anyone. The Fowling Warehouse™ Atlanta has 30 Fowling™ lanes and will host thousands of visitors every week. Featuring a 70' Bar, the Mystery Beer Machine™ vending services, the BONK™ Honk and BONK™ Board. Fowling Warehouse™ Atlanta features a restaurant area with seating for over 220 and has a diverse and innovative bar menu, from hot out of the fryer Founder's Fries to the First & Goal Burger made with a steakburger patty, american cheese, LTO, toasted brioche bun and much more!  The full bar offers more than 60 craft beers and signature cocktails.

The Fowling Warehouse™ Atlanta takes reservations for group and corporate events and welcomes open play 5 nights a week.  Weekday leagues available.
HOW TO PLAY
There are a variety of ways to play The Original Football Bowling Pin Game. Take a look at our options and decide what's right for you!
You don't need a reservation for Open Play! If you win, you stay on the lane and accept the next challengers. If you lose, get back in line and be ready for another challenge.

Unlimited Open Play is only $10 per person (Tues, Wed & Thurs) and $15 per person (Fri-Sun).

All ages welcome. Must be 10 to play.

Reserve your Lane Today!

Call us at (470) 491-FOWL (3695) to reserve lanes. 
Reserve your lanes online by clicking here: Online Reservations
$120 per lane for 2 hours, Tues, Wed & Thursday. $150 per lane for 2 hours, Friday-Sunday (up to 10 players max per lane).
After your reservation time, your group can stay and enjoy open play.
Plan on arriving 15 minutes early for your reservation.

Fowling Warehouse™ Atlanta is the perfect venue for your group. We can customize a package to meet your needs no matter the size of your event.

Valid ID (not expired, not cut) required, or NO ENTRY – no exceptions

All ages welcome. Must be 10 to play.

*Deposit Required is 50% to officially reserve a lane, and 50% balance due at time of party. Pay with one card please.

No beverages or beverage containers may come in/out of the building (This includes no water bottles, coffee, etc.)

Bags, backpacks, and coolers are subject to a quick search.

No gifts of alcohol allowed on site. Please leave them in your car.

Plan to arrive 15-20 minutes before your lane reservation.

Cancellation Policy: Must cancel at least 48 hours before your lane reservation to receive your deposit back.

Credit cards not closed out by closing time will have 20% gratuity added to them and will be closed out. $10 minimum for credit card transactions.

For early open parties: Two lane minimum and a $50 staff surcharge for bar tabs under $250.
OUR BAR
Home of the Mystery Beer Machine™
The Fowling Warehouse™ Atlanta has a 70' bar and an area with tables and chairs with seating for over 220 guests. Our bar has a full selection of liquor, wine and non-alcoholic beverages. The bar has over 60 craft beers and more than 16 beers showcased on the "Bottoms-Up" draft system, serving perfect draft pours at the ideal temperature, every time.  Having trouble deciding what do order? Then why not try one from our Mystery Beer Machine™ with beers ranging from $2-$6.
Enjoy great food with great people
We have created a diverse and innovative bar menu with hot & tasty appetizers, juicy wings, savory personal pizzas and delicious entrees. Click below for our Full Menu.